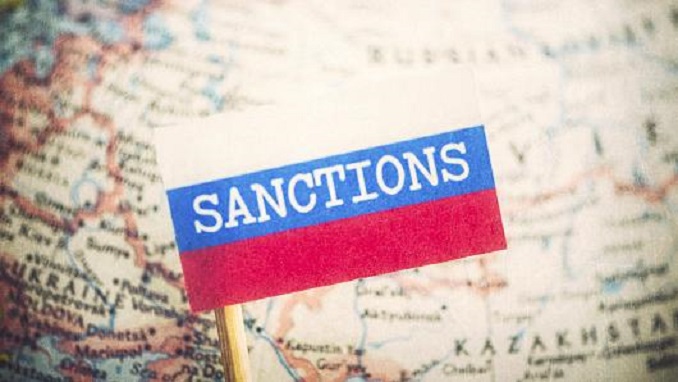 An April 4 decree from the Russian government allowed a subsidiary of Russian state-owned technology firm Rostec to not disclose its owners, directors or other key corporate information in its latest quarterly earnings report, according to the Kharon Brief.
The company, called Production Association Urals Optical & Mechanical Plant named after Mr. E.S. Yalamov (UOMZ), is one of the major optical industry enterprises in Russia, according to its website. It said in a May 15 filing that the information was not disclosed in accordance with the new government decree.
Previously, the company had said its majority owner was AktsionernoeObshchestvoShvabe, an optical and laser systems producer that was sanctioned by the U.S. Treasury for being majority-owned by Rostec. The state-run technological conglomerate has been subject to U.S. sectoral sanctions since 2014.
UOMZ cited the decree more than 20 times in the filing, omitting information regarding bank accounts, materials and suppliers, markets for its products, investments, shareholders, changes to shareholder structures and subsidiaries. Most of the information had appeared in a report from the prior quarter, according to a Kharon review of the filings.
The decree cited by UOMZ, and a second order signed by Prime Minister Dmitry Medvedev in June, are part of a years-long Russian government effort to help companies blunt the effects of U.S. sanctions. International sanctions are playing a role in declining living standards for Russians, President Vladimir Putin said Thursday during his annual "Direct Line," a choreographed event in which he responds to questions from citizens via phone or Internet.
Under the April decree, sanctioned companies can omit information in disclosures on corporate executives, shareholders, subsidiaries, key transactions, affiliates and more. Another order, signed by Dmitry Medvedev, expands the authority to cover disclosures in the Russian Unified State Register of Legal Entities (EGRUL), extending the law to entities domiciled in Crimea.
The move to limit disclosure requirements of Crimea-based entities has alarmed anti-corruption advocates, according to an OCCRP report. There are about 44,000 active legal entities in Crimea, according to June 2019 Interfax reporting.