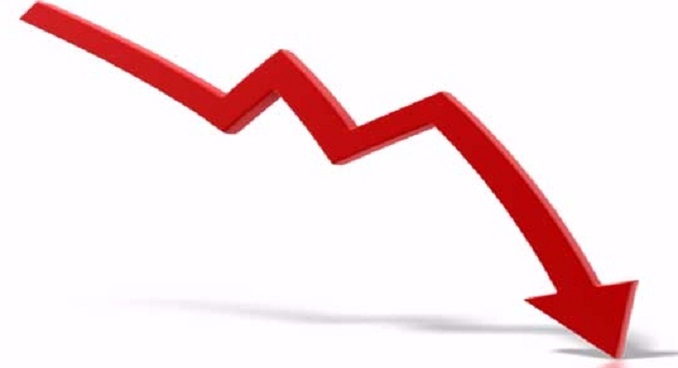 The Russia Services Purchasing Index (PMI) index crashed to a new all-time low of 37.1 in March as the double impact of the oil price collapse and the damage caused by the coronavirus (COVID-19) pandemic hit the services industry, IHS Markit said on Friday.
The manufacturing purchasing index in March slowed to 47.5 from 48.2 in February. Results below the 50 mark represent a contraction.
Manufacturing has also been affected, although the crisis is expected to take longer to affect the industry. The worst slowdown is not expected to take effect until next month's result.
The weighted composite index of the two results was also dragged down by the sudden fall in the service sector, which had ironically been outperforming the manufacturing sector for most of the last two years and holding the composite index up. The composite index fell in March to 39.5 from 50.9 a month earlier as the Russian economy comes to a forced halt.
"Russian service sector firms registered a substantial decline in business activity in March, a notable turnaround from the moderate expansion recorded in February," Markit said in a press release. "The outbreak of the coronavirus disease 2019 (COVID-19) and emergency measures put in place to tackle the spread dented domestic and foreign client demand, with total sales contracting markedly. Subsequently, firms reduced workforce numbers amid greater spare capacity. Expectations also turned pessimistic, with firms uncertain of the length and severity of the economic damage from the COVID-19 outbreak."
Some services will benefit from the lockdowns, especially online business in the food and retail segments, but the vast majority of service businesses simply have no customers, HIS Markit said.
The shutdown has also already driven up costs due to supplier shortages and the feedthrough from the depreciation of the ruble, which has driven up input costs. Russia's inflation was at a post-Soviet low of 2.3% in March but the 25% devaluation of the national currency during the month is expected to drive inflation up over 4% in the next six months before prices stabilize. The Bank of Russia forecasts that inflation will return to its target level of 4% next year.