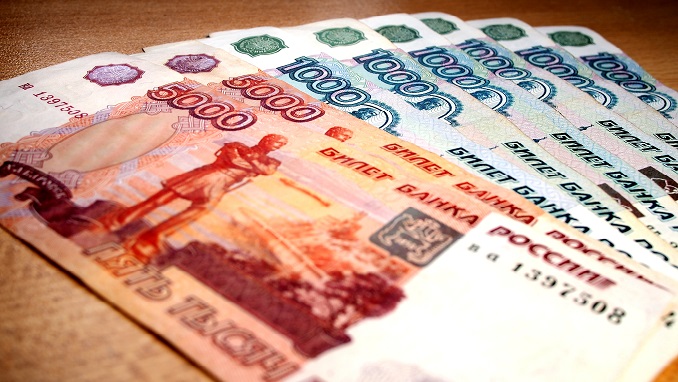 The ruble dropped to its lowest level against the dollar since February 2016 on Wednesday, following oil prices which slid below $28, TASS reported.
The Russian currency was 3.4% weaker against the dollar at 1058 GMT, reaching 77.99 after touching 79.22, its weakest level since February 2016. It was down 3.5% against the euro at 85.78.
The ruble has been one of the worst-performing currencies against the dollar this year, losing almost 18% of its value since late 2019 after a double hit from an oil price slump and a global sell-off due to the coronavirus outbreak.
Brent crude oil LCOc1, a global benchmark for Russia's main export, which has lost more than half of its value in the last month, was down 3.5% at $27.7 a barrel.
"The rouble now is close to its fair value given current oil prices," Sofya Donets, chief economist at Renaissance Capital, told Reuters.
Russia's central bank began selling foreign currency last week, its first forex intervention in five years, and is seen holding its key rate unchanged at 6% at Friday's board meeting, a Reuters poll showed.
Foreign currency sales rose again on Monday, but Donets said the central bank was not expected to fight the rouble's depreciation as a weaker currency supports the budget, whose share of commodity exports exceeds 80%.