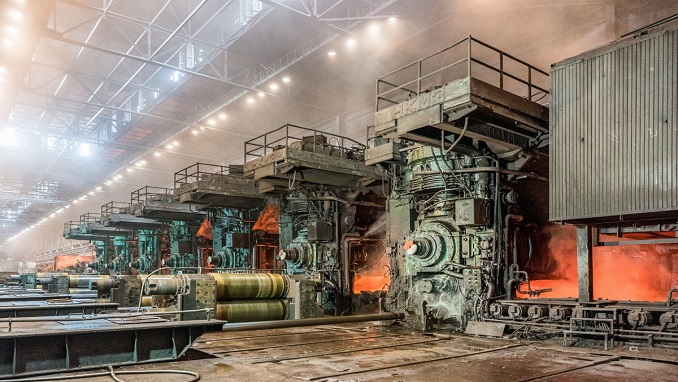 Russian steel giant Severstal has announced strong operational results for the third quarter of this year, showing steadily good steel sales against the backdrop of a good product mix and geographic sales structure, S&P Global Platts reports.
Hot metal output increased 7% quarter-on-quarter (qoq) to 2.46 million tons (Q2 2019: 2.30 million tons) following short-term maintenance works at BF#1, BF#4 and BF#5 in the previous quarter. Crude steel production declined 1% to 3.03 million tons (Q2 2019: 3.06 million tons) mainly reflecting a decline in EAF steel output following the sale of Balakovo mini-mill in July 2019.
Severstal's consolidated steel product sales remained flat q/q at 2.83 million tons in Q3 (Q2: 2.83 million tons). The share of domestic sales remained at historically high levels of 67% due to their continued attractiveness (Q2 2019: 70%).
For the first nine months of the year, the company's hot metal output increased 3% year-on-year (y/y) to 7.13 million tons in (Jan-Sep 2018: 6.91 million tons) driven by improved maintenance works efficiency and higher quality of raw materials. Crude steel production remained almost flat at 9.13 million tons (9.10 million tons in Jan-Sep last year), predominantly reflecting higher aggregate productivity levels, which were offset by lower EAF production in Q3 following the sale of Balakovo mini-mill.
Analysts expect strong financials based on Severstal's operating results.
"Despite a slight decrease in revenue compared to 2Q19, we expect EBITDA to remain practical at the same levels of $750 million, thanks to an increase in EBITDA margin of up to 36%, according to our estimates. The latter circumstance is likely to be due to a decrease in the cost of production in the raw materials division against the background of an increase in volumes and, possibly, in the steel division after the completion of repairs and maintenance," Finam.ru wrote.
According to the publication, Severstal's dividends for the third quarter are likely to be in the range of $350-400 million (yield 3.0-3.5%). Given the spot prices for steel and raw materials for its production, as well as the current ruble to dollar exchange rate, the company is quoted with a yield on free cash flows after interest payments of 2020–5.4% and a yield of 10.8%, based on dividends, to be paid next year.