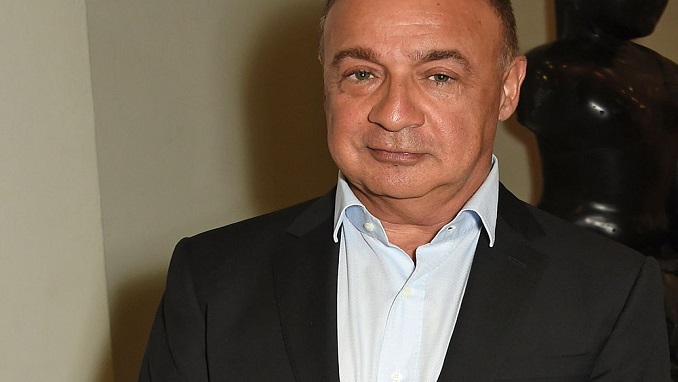 An influential U.S. think-tank is being criticized for accepting $12 million from Len Blavatnik, a Soviet-born oligarch whose business associates were sanctioned by the United States, investigative journalism website Bellingcat writes.
According to the report, the Council on Foreign Relations (CFR) announced last month that it had received a substantial donation that would help round out the organization's upcoming budget.
As a statement on the CFR's website detailed, a CFR member had graciously decided to help facilitate funding for CFR's intern program. The donation, as CFR's statement detailed, would provide "paid internships to over one hundred interns each year," and would help "cultivate" the next generation of leaders in government, academia, and the private sector. CFR President Richard Haass, as he wrote on Twitter, was "grateful for the "generous gift."
It's easy to see why CFR's brass would express gratitude for the gift. After all, issues surrounding paying interns have circulated among any number of American institutions over the past decade, from media to civil society to, as CFR's announcement noted, think tanks. A CFR spokesperson told Bellingcat that the donation totaled $12 million.
There was one problem, though. As CFR noted, the donation had come from the Blavatnik Family Foundation — and was specifically facilitated by CFR member Len Blavatnik.
The billionaire may not be a household name in the United States and has not been sanctioned by any Western governments, but the involvement of Blavatnik, born in the USSR in what is now southern Ukraine, has already sparked a firestorm of internal controversy at CFR.
Last year, the U.S. Treasury sanctioned Viktor Vekselberg, Blavatnik's longtime business partner. Another associate, Oleg Deripaska, has been under sanctions since 2018. The U.S. believes both men are among a group of oligarchs playing "a key role in advancing Russia's malign activities."
A group of 56 former U.S. national security officials, academics, and activists have hit out at CFR's acceptance of the donation in a letter to the think-tank.
"Blavatnik and his fortune cannot credibly be dissociated from individuals and entities who further Putin's agenda in the U.S. and other democracies," the signatories wrote in the letter sent to CFR Wednesday, according to Quartz.
The group said it was "deeply troubled" by the donation, alleging Blavatnik gave CFR the money as part of a longstanding campaign to "launder his image in the West" and "advance his access to political circles."