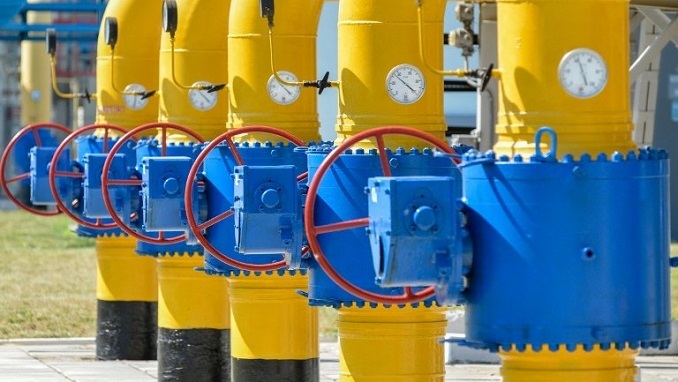 The administration of newly-elected Ukrainian president Volodymir Zelensky has indicated that it is ready for new gas negotiations with Russia, after securing control over the country's parliament in elections last week, Nezavisimaya Gazeta writes. 
The current agreement, which specifies the prices for transit of Russian gas over Ukrainian territory expires at the end of this year. 
Experts surveyed by the daily newspaper say Kiev's decisiveness can be explained with pressure from the European Union and Ukraine's interest in receiving gas transit revenues from Russia. Meanwhile, according to the real chances of a new transit agreement have grown, the Nezavisimaya Gazeta wrote. 
Ukraine's state gas transport monopoly, Ukrtransgaz has not paid for services since March and its debts threaten the company's stability and question the reliability of its supplies, the European Federation of Energy Traders (EFET) said.
According to the international industry body, interruptions in gas transportation through the territory of Ukraine can weaken Kiev's position in the upcoming negotiations on gas transit between Ukraine, the EU and Russia. The management of state energy giant Naftogaz is also rushing the agreement – according to the company's Executive Officer Yury Vitrenko, there are no reasons to postpone the Ukraine-Russia-EU trilateral meeting to discuss gas transit after elections to the Verkhovna Rada are over, but technical consultations should be held first.
"Ukraine wants to hold talks with Russia on the gas issue in order to maintain revenues from transit, the volumes of which would seriously decline after the introduction of the TurkStream and the Nord Stream 2. Thus, difficult negotiations on the price of transit are coming, and Europe may be seriously concerned about the reliability of transit through Ukraine, which also makes Kiev proactive," Sergey Suverov, senior analyst at BCS Premier told Nezavisimaya Gazeta.