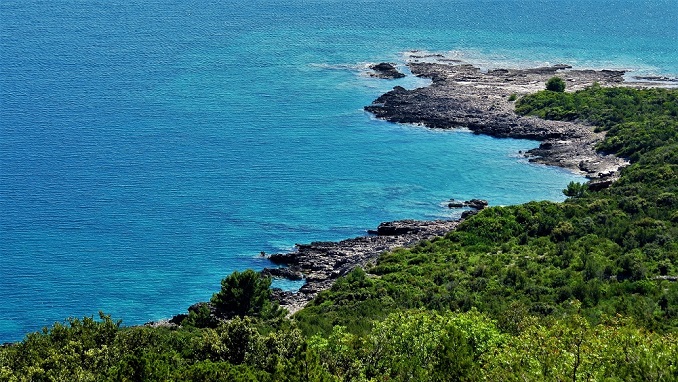 Russian billionaire Konstantin Strukov continues the construction works on the 5-star hotel in the bay of Dobra Luka in Montenegro, Radio Jadran reports. Works at the 8,000 square meter site began in March this year, and the completion is scheduled for June 2019, the report says.
The hotel is located on the Luštica peninsula, in so far untouched nature. The billionaire's company pledged to build a 5-star category hotel with auxiliary facilities, and works are carried out by local construction company Grand story. The hotel will have a basement, ground floor, and two floors.
"The guidelines for architectural design and materialization of facilities within Local Studies of the location 'Kocista – Brguli' on Lustica, it is established that the planned tourist settlement represents a unique functional unit and that in the process of designing the objects, it is necessary to respect the basic principles of architecture of this area, and forms, adaptation of the form of field topography, adaptation to climatic conditions, use of autochthonous materials and vegetation," explained a state document issued directly to Strukov in January, allowing the construction.
Strukov is in 1394th place on Forbes' list of richest people, with a wealth estimated at $1.7 billion. He is the owner of UGold, a mining company with interests in gold and coal, which possesses seven gold mines across Russia.
According to Crime Russia, the 60-year-old businessman is an oligarch and former politician who abruptly ended his political career in 2016 after he was charged with tax evasion. In 2017, Strukov and his company UGC made national headlines when miners at the Darasun facility staged a strike inside the mine, demanding overdue salaries. The payout was eventually made the same day after the company unsuccessfully tried to drive the workers out by cutting off their water and air supply.