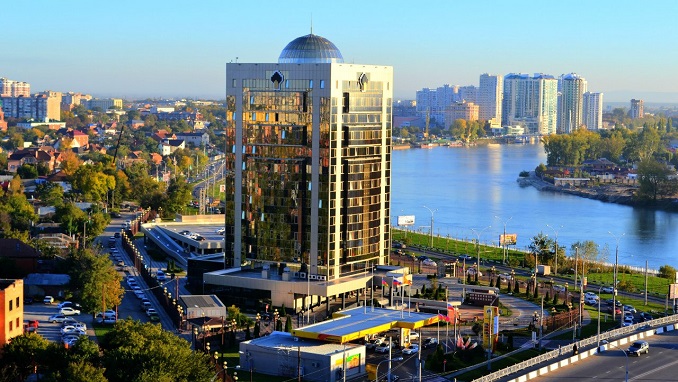 Russia's biggest oil producer Rosneft and Italian oil and gas company Eni, which have been successfully working together in Egypt, are looking to develop a joint gas project in Equatorial Guinea, where reported reserves stand at more than 100 billion cubic meters, Kommersant reported.
If the companies win the auction, they will be able to build a floating liquefied natural gas (LNG) plant with the capacity of 2.5 million tons, the newspaper writes.
The EG-27 block is located near the Niger River's delta, 140 km west of the island of Bioko, with a sea depth of 600-1,950 m. Since 2008, the block had been developed by Britain's Ophir. The company had planned to create a floating LNG to the tune of $2.1 billion. However, the company was unable to raise even half of this sum and in December 2018, Equatorial Guinea's government did not extend this license, the report says.
Rosneft and Eni are strategic partners on developing oil projects on Russia's shelf of the Barents and the Black Seas, but the projects have been de facto suspended after international sanctions were imposed on Russia. The only current project of the two partners is the Zohr gas field on Egypt's shelf with the reserves of 850 bln cubic meters, where Rosneft and Eni have a share of 30% and 50%, respectively. Given the restrictions for Russia on working on the shelf, the company favors a partnership strategy with foreign associates abroad.
Rosneft has been seeking to obtain its own LNG project for a long time, but so far these plans both in Russia (Sakhalin and Pechora LNG) and abroad (Venezuela) have not panned out and the company is only limited to trading operations.
According to Fitch analyst Dmitry Marinchenko, there are almost no opportunities for an increase in gas business in Russia for Rosneft, given Gazprom's monopoly on gas exports. The project with Eni in Egypt has been successful and this probably encouraged Rosneft to search for opportunities in other regions, he said.