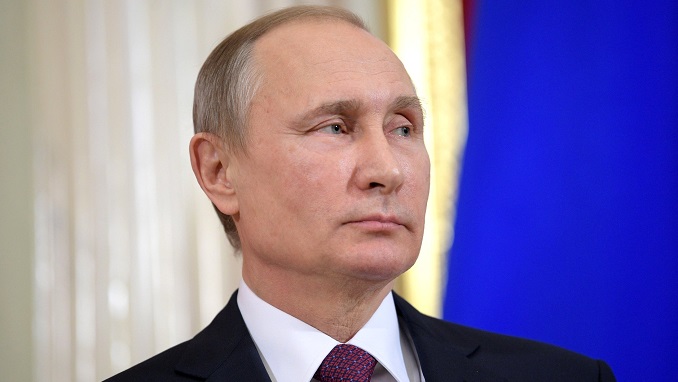 Sergiev Posad, an important Orthodox Christian pilgrimage site near Russia's capital and home of the Russian Church's Moscow Patriarchate, is about to experience a momentous change with new Kremlin plans to create a "Russian Vatican" on the site, Vedomosti wrote last month.
Under the plan revealed by the business newspaper, Russian President Vladimir Putin, who has long seen the church as a crucial political ally, is preparing to spend up to $2.2 billion to transform this tranquil monastery town of 110,000 people into a major spiritual center of the country.
Sergiev Posad and its famous monastery have been involved in some of the most tumultuous events in Russia's long history. They have survived attacks by Tatar hordes, monthslong sieges by enemy armies and vicious struggles for the czarist-era crown. The atheist Soviet authorities closed Trinity Lavra in 1930 and renamed the town Zagorsk in honor of a Soviet revolutionary hero.
The monastery was allowed to reopen after World War II, but the KGB closely monitored the church's activities. It wasn't until the collapse of the Soviet Union in 1991 that the town's original name was restored, the Washington Times writes.
Unlike Catholicism, Orthodox Christians have never had a single, unchallenged authority like the pope. The Kremlin and the Russian Orthodox Church are closely allied. Patriarch Kirill, the leader of the church, has described Putin's long rule as a "miracle of God." The government has portrayed itself as a staunch defender of traditional moral values and a defender against Western "innovations" such as gay rights and same-sex marriage.
The faith rests on a number of nation-based independent churches, and the recent de facto declaration of independence by the large Ukrainian Orthodox Church was seen as a major blow to the power and prestige of the Russian Orthodox Church.
According to blueprints seen by Vedomosti, church administration offices and other buildings will be relocated from Moscow to Sergiev Posad, while an open-air church, a supreme ecclesiastical court, a museum of Orthodox art, a youth Orthodox cultural center and a theological library will be constructed around the Trinity Lavra. An airport is also being planned near Sergei Posad.
The estimated cost of the construction project is almost three times higher than the amount Russia spends annually on nationwide urban redevelopment. About 90% of the expenses will likely be financed by the national budget, said Mikhail Tokarev, the town's mayor. The remaining funds, he told Russian media, will come from the regional budget.