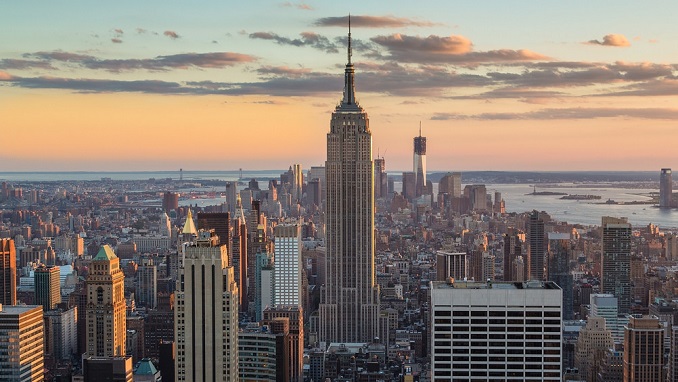 Members of the U.S.-Russia Business Council (USRBC) will discuss problems and perspectives of business ties between the two countries at the group's annual meeting, which began in New York on Thursday, TASS news agency reports.
According to organizers, the agenda of the event, titled "Commercial Priorities in a Time of Complex Bilateral Relations," will explore the business community's priorities for investment in Russia in an era of uncertainty and political tensions, Russia's economic agenda for the next six years and how digitalization could become a catalyst for innovative growth, among other topics.
The welcome speech was delivered by USRBC Chairman Mark Sutton, who is also the chairman and CEO of the International Paper company.
Russian Ambassador Anatoly Antonov will make a keynote address on Friday.
During the event's plenary sessions, participants will discuss the aftermath of U.S. sanctions against Russia, vectors of Russia's economic development for the next five-year period, investment issues and technology transfer problems, as well as the development of digital economy and the legal basis that it requires. One of the sessions will be devoted to investment in Russian regions and creating favorable business environment there.
Among the participants for the forum are the Chairman of the State Duma (Russian parliament's lower house) Committee on Financial Markets Anatoly Aksakov; Former U.S. Ambassador to Russia John Beyrle; BP Russia Vice President Peter Charow; Deloitte CIS CEO Ian Colebourne; Kissinger Associates Managing Director Thomas E. Graham; Council on Foreign Relations President Richard N. Haass; Russian Deputy Finance Minister Vladimir Kolychev; Vnesheconombank Deputy Chairman Yuri Korsun and other officials, businessmen and experts.
The U.S.-Russia Business Council (USRBC), based in Washington, D.C., with an office in Moscow, is the premier U.S. -based trade association representing the interests of about 170 American and Russian member companies on commercial matters.