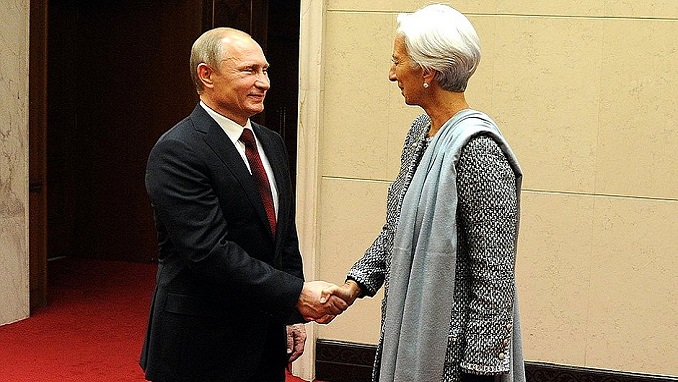 Russia needed to improve its economy's productivity and diversity, the managing director of the International Monetary Fund, said on Thursday.
Speaking at an economic forum in Russia's second city St Petersburg, Christine Lagarde also said Russia should not change its fiscal rules, adding that investors do not welcome rule changes, Reuters reported.
Meanwhile, the Russian central bank is sticking to its plan to trim rates further as the economy and the financial system have already adapted to the latest U.S. sanctions, the Bank's Governor Elvira Nabiullina said in a CNBC interview released on Thursday.
The central bank held rates in April, having cut them from 17 percent at the end of 2014 to 7.25 percent in March, as fresh U.S. sanctions on Moscow battered the rouble, boosting concerns about geopolitical tensions.
Nabiullina said the central bank was still on track this year to trim the key rate, now at 7.25 percent, to a range of between six and seven percent, the level at which its monetary policy is considered to be neutral.
Nabiullina said the central bank took into account geopolitical risks when making decisions and fully understood that uncertainty has increased.
"I have to say that the Russian economy and the Russian financial system have adapted pretty quickly to the latest wave of economic sanctions," Nabiullina said, according to the English transcript of the interview.