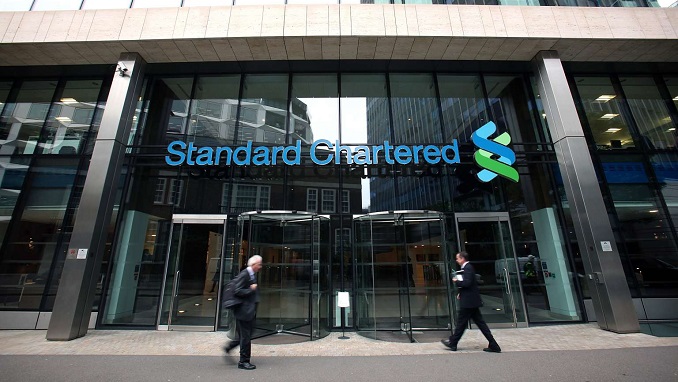 British banks have to cut ties with Russian oligarchs and companies on a new American sanctions list or otherwise face "consequences," a senior U.S. Treasury official has said, according to The New York Times.
"We're focused on countering the full range of Russian malign activity," Sigal Mandelker, the Treasury's under-secretary in charge of economic sanctions, said at a roundtable discussion at the U.S. embassy in London on Tuesday.
The list includes the industrialists Oleg Deripaska and Viktor Vekselberg, along with Kirill Shamalov, who American officials have identified as President Vladimir Putin's son-in-law.
"We're sending a very clear message to Russian oligarchs and elites who profit from what we consider to be a corrupt system, that they are no longer going to be insulated from the consequences of their government's destabilizing activities," she said.
Mandelker said the U.S. could impose additional restrictions on any company dealing with the Russian tycoons and government officials penalized in the latest sanctions rolled out last week. The most prominent oligarch on the list is metals magnate Oleg Deripaska, 50, who runs United Co. Rusal, one of the world's biggest aluminum companies.
"There, of course, would be consequences for U.K. financial institutions" that continue to do business with these people, said Mandelker. "There could be secondary sanctions implications."
U.S. authorities have fined European banks for breaking sanctions before. In 2014, BNP Paribas SA was slapped with a record $8.97 billion fine by American authorities for violating domestic sanctions against Cuba, Sudan, and Iran. Standard Chartered Plc paid a $667 million charge in 2012 after the U.S. found it had violated sanctions against Iran.
Mandelker said there has been great unity on Russia among European nations since March 4, when Sergei Skripal, a former Russian double agent, was found poisoned in southwestern England. She said the United States was consulting intensively with British financial institutions and oversight agencies as it prepared to impose the latest round of sanctions.
Mandelker will also visit France and Germany as part of a three-day tour of Europe aimed at bolstering diplomatic sanctions against Iran, North Korea, and Russia.