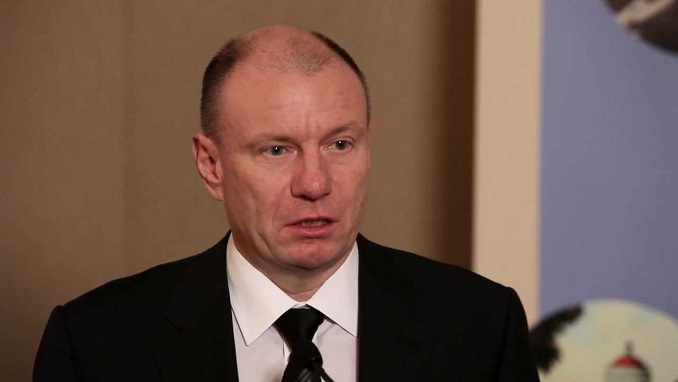 The latest U.S. sanctions imposed on some Russian companies resembled a large-scale trade war, Russian billionaire Vladimir Potanin, co-owner of nickel giant Norilsk Nickel said on Tuesday, according to Reuters.
In an interview with Rossiya 24 TV, Potanin did not rule out a further escalation in the sanctions but said metals production at Norilsk Nickel, in which he is the largest shareholder, was in high demand and the company's long-term prospects were favorable.
Shares of Norilsk Nickel, which lost 9.6% on April 9 amid the collapse of the Russian stock market due to new U.S. sanctions, will stabilize in the future,  the company's co-owner Vladimir Potanin said in the interview.
"The Norilsk Nickel company, despite the fact that it does not directly fall under sanctions, nevertheless also faces this headwind – at least, the shares of the company have fallen quite significantly," Potanin said.
The head of Norilsk Nickel expressed confidence that in the long run the shares will be adjusted.
Bloomberg estimated the losses of the richest Russians from U.S. sanctions at $16 billion. The shareholder of Norilsk Nickel, Rusal, as well as its main beneficiary and candidate for the Board of Directors of Norilsk Nickel Oleg Deripaska, fell under Washington's sanctions.
Earlier, Bloomberg estimated that Vladimir Potanin lost the biggest individual sum as a result of sanctions – $2.25 billion. The financial losses of Oleg Deripaska for April 9, Bloomberg estimated at $905 million, and Rusal's total loss from Friday stands at $2 billion.