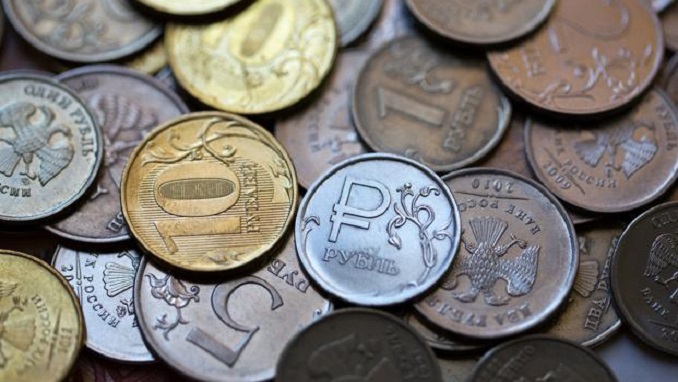 The Russian ruble lost more than 2% of its value in early trading Wednesday as the currency continues its worst week since 1999, Bloomberg reported. The ruble's slide, for the third day in a row, came after U.S. sanctions against companies and businessmen rocked Russian markets.
At 0705 GMT, the ruble was 2.3 percent weaker against the dollar at 64.40 after briefly hitting 64.77, its weakest level since late November 2016.
Versus the euro, the ruble shed 2.4 percent to 79.75 after quickly sliding beyond a psychological threshold of 80 to 80.15 per euro, a level that was last seen in March 2016.
TASS news agency reported that the euro added 2.29 rubles and reached 80.14 rubles surpassing 80 rubles for the first time since March 2016.
The dollar increased by 1.74 rubles to 64.76 rubles, exceeding 64 rubles for the first time since December 5, 2016.
While fundamental factors, such as the state on the Russian economy and macroeconomic policies remained unchanged, risk aversion towards Russian assets has soared since last Friday when the United States imposed new sanctions against Russian companies and prominent businessmen.
"With the current level of oil prices, the ruble looks fundamentally undervalued: according to our model, USDRUB should be not higher than 58 now," VTB Capital analysts said in a note.
"However, more than anything else USDRUB is now being driven by flows, which might well remain relatively skewed to the bid side, if hedging persists."