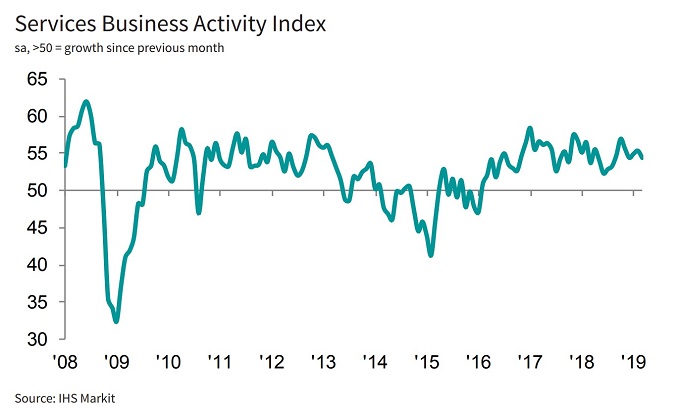 Russia's services sector activity slowed to its weakest level this year in March as new business growth reached a six-month low, the IHS Markit Purchasing Managers' Index (PMI) showed on Wednesday.
The index, which has stayed above the 50 mark that separates expansion from contraction since early 2016, fell to 54.4 in March from 55.3 in February, IHS Markit said.
"The pace of growth in new business also eased and was the least marked for six months. Nonetheless, the upturn remained strong and was supported by a sharp increase in foreign client demand. New export orders rose at the fastest pace since data collection for this series began in September 2014," the information provider said in a press release.
"Business expectations moderated to a seven-month low amid reports of softer underlying demand and intense competition. Where an increase in output is predicted, firms link this to a sustained rise in new business and the release of new advertising campaigns," it added.
The impact of a recent hike in value-added tax (VAT) continued to dwindle in March as inflationary pressure receded.
"Nonetheless, input prices and output charges both rose at elevated paces," IHS Markit said.
Business expectations fell to a seven-month low in March as surveyed companies said that intense competition and less robust demand could dent business activity over the next year.
Another survey on Monday showed Russian manufacturing activity expanded during the month, boosted by higher output and new business growth.