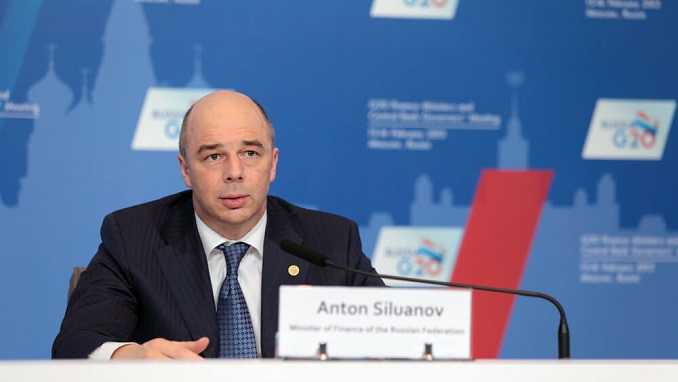 The risks of another global economic recession remain very high, and Russia needs a strategy to counter that, Russian Finance Minister Anton Siluanov said in an interview with Russian TV channel Rossiya-24on Saturday.
"The risks of an upcoming global recession are very high," he told reporters on the sidelines of the annual International Monetary Fund and World Bank meeting in Washington. "We need to start implementing national projects as soon as possible, to introduce as many measures as possible to liberalize our economy… This is our agenda for now." Siluanov said.
Siluanov added that Russia will continue creating favorable conditions for the development of the economy using its own resources, while the country remains open to foreign investors.
"We are creating an economy based on our own strength," he said. "Of course, we are open to foreign investment, but if this is the case, then we don't have any other way, and we will create more favorable conditions than before."
Among the measures that are already being taken to improve the economy, the minister mentioned the liberalization of currency regulation, the abolition of outdated regulations that hinder the work of business and new preferential regimes for the self-employed.
Earlier, Siluanov said that in the event of the introduction of new sanctions against Russia, in particular in the banking sector, the country has a "plan B". He noted that the measures that Russia has in the face of the risk of a global recession are aimed at the speedy implementation of national projects and the introduction of tools to liberalize the economy. In addition, he said, investors are noticing a strong macroeconomic base in the country: the budget, reserve savings and the balance of payments.
Siluanov arrived in Washington DC to attend the annual meeting of the International Monetary Fund (IMF) and the World Bank. The Russian delegation also includes the Central Bank Chairman Elvira Nabiullina, Deputy Finance Ministers Sergei Storchak and Vladimir Kolychev, as well as the head of the Russian Accounts Chamber Alexei Kudrin.