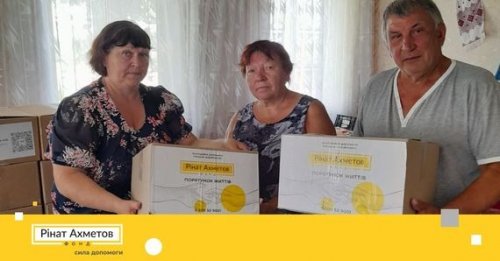 IDPs arrive in Sumy Oblast daily from the south-east of Ukraine. To provide food packages for IDPs, the Rinat Akhmetov Foundation has dispatched one more convoy to the Sumy Oblast, a press release from SCM reads.
The most vulnerable IDP groups received 2,000 survival kits.
The Sumy Oblast has received more than 9,000 food parcels from the Rinat Akhmetov Foundation. Ukrainians will receive 400,000 food supplies overall, the press release adds.
The support is offered as a part of the Rinat Akhmetov – Saving Lives program, according to the press release.