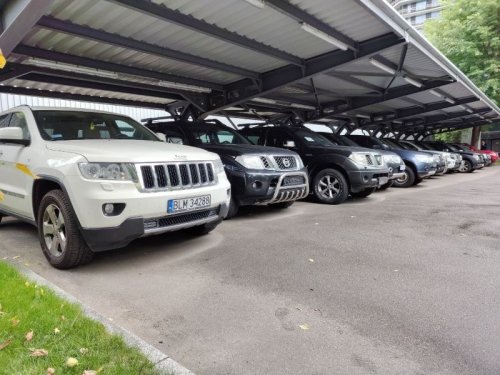 The Ukrainian Armed Forces have received 100 cars from the Metinvest Group, which is run by Rinat Akhmetov and Vadym Novynsky, a press release reads.
They cost about $2 million in total, not including the price of repairs or transport from Europe.
The military uses a variety of vehicles, primarily pickup trucks, on all fronts to transport personnel and munitions, evacuate injured soldiers, and move other supplies and equipment including food and clothing. There are also 4WDs and minibuses among the vehicles. Metinvest just delivered the final shipment of 20 automobiles. The corporation expanded the fleet of the Ukrainian Armed Forces by 100 vehicles overall.
For the past four months, they have been assembling vehicles for the Ukrainian Armed Forces in Germany, Poland, and Italy. This was specifically organized by Metinvest workers who had travel privileges. They searched for automobiles, had them fixed, and then sent them to Ukraine, claims Oleksandr VODOVIZ, CEO of Metinvest Group and head of the project office.
He also expressed his gratitude to the Ukrainian embassy in Poland, MP Mustafa Nayyem, and Minister of Economy Yulia Svyrydenko for their assistance and involvement.
The $2 million in expenditures for the acquisition of vehicles, maintenance, and transportation were funded by Metinvest Group. All of the vehicles will be deployed to the battlefield to support Ukrainian military operations.