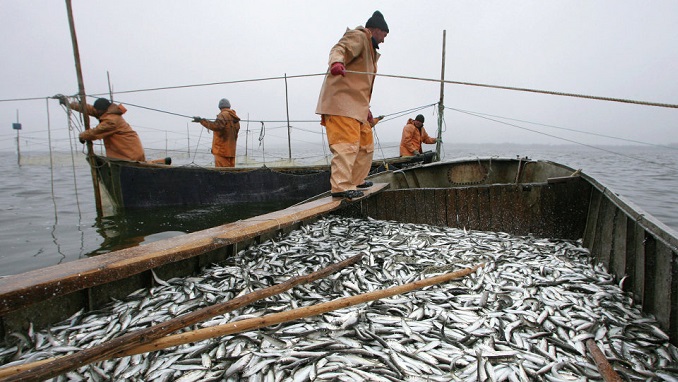 Russian Fishing Company Virma has purchased a vessel from Greenland-based Polar Seafood with plans to take its first steps into the country's flourishing shrimp fishery, Undercurrent News reports.
Virma is based in Karelia and is part of the Karelia Fisheries Union. This month, it bought the vessel Acadienne Gale II from the Greenland shrimp specialist. Polar Seafood chairman Henrik Leth told the news outlet that the deal had been finalized, and Ilya Rakovsky, the union's executive, said the final checks on the vessel were carried out last week.
Rakovsky said the vessel would set sail for Kirkenes, Norway — just around the coast and across the border from Virma — for final reflagging the following week. It will be renamed Kem, the official said.
The sale was brokered by Atlantic Shipping. Rakovsky confirmed this would be Virma's first move into shrimp, and so firm plans were still yet to be decided.
"We've not finished our market research yet; we need to have some research done because there are many newcomers to the Russian shrimp harvesting zone. We think the supply of raw material will increase next year, as it is also increasing this year, and we need to see what the price will be."
The vessel carries an onboard factory, but FC Virma has no plans to move into any land-based processing of shrimp yet, Rakovsky said.
Over the last two years, Russian shrimp catches have been rising quickly, with a number of new entrants to the fishery beginning fishing this year. At present, there is no quota applied to the fishery, and there won't be in 2019. However, it is likely the Russian government will begin looking to set a quota during 2019, as that will be the third year during which 70% of a recommended catch limit will have been landed (in all likelihood), Undercurrent News wrote.