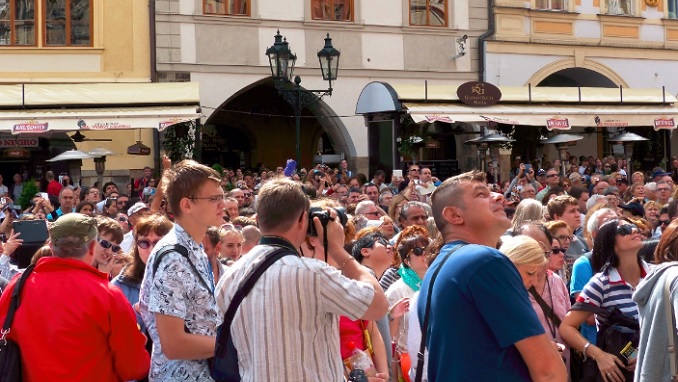 Over 213,000 American tourists visited Russia in the first nine months of this year, a number 30% higher than in 2014, when relations between Russia and the U.S. began to deteriorate, Izvestya reports citing data from the Federal Security Service (FSB).
Despite the ongoing diplomatic spat between both countries, the inflow of American tourists to Russia has been steadily growing, the newspaper writes.
According to the FSB Border Service, most Americans visited Russian from July to September, when over 123,000 U.S. nationals came to the country.
"Regarding the general public – common people and U.S. businessmen – I don't see any mounting hostility against Russia. For Americans interested in our country, Russia is not the forbidden destination it used to be in the second half of the 1970s and in the 1980s," Russian Senator Alexei Pushkov told Izvestia.
The tensions between the two countries have not been dulling the tourist inflow from the U.S. to Russia, says Alexander Domrin, Professor at the Faculty of Law at the Higher School of Economics. According to him, "what is happening in Washington is the least of the American people's worries."
"They are far more concerned with what's going on in their school district and state rather than some squabbles with Moscow," the expert said. "Americans take special interest in exotic tourism in Russia. Many wish to visit Siberia and see Lake Baikal or dream about a journey along the Trans-Siberian Railway from Vladivostok to Moscow. Some are interested in the country's culture," Domrin said.
According to the expert, "Washington's policy of sanctions and the anti-Russian political atmosphere only strengthen common people's interest in Russia. By branding Russia as the main source of evil, the authorities make many think about going there and seeing with their own eyes if all that is true. Americans have difficulties traveling to other unfriendly states – North Korea and even Cuba – but there are no such issues as far as Russia is concerned. Particularly given that there is no danger for Americans here."