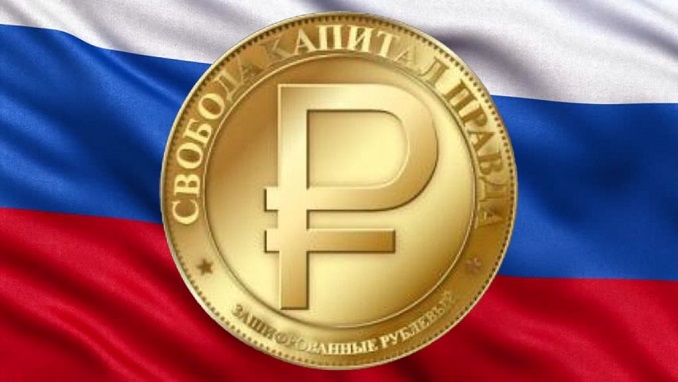 About half of Russians are ready to use the digital ruble for payments and only 15% of respondents do not trust the digital currency, according to a survey carried out by the country's Otkritie Bank, TASS reports.
The survey indicates that the majority of Russians – 53% – are neutral to the Central Bank's idea to make the digital ruble a new means of payment. At the same time, 47% of Russians are ready to use it on a par with other ways of paying for goods and services. Most supporters of this position live in the Northwestern District (55%). Some 41% of respondents backed this idea in St. Petersburg and another 42% in the Far East and the Southern Federal District each.
At the same time, 15% of respondents balk at the idea of using the digital ruble. Among the main reasons they name a high risk of fraud, the lack of knowledge of how to use the digital currency and personal distrust, the survey showed.
The residents of St. Petersburg (48%) and the Southern Federal District (45%) are best aware of the digital ruble. In Moscow, 38% of respondents said they knew what the new digital currency was. The lowest level of awareness is seen in the North Caucasus Federal District and the Volga Federal District where 67% and 66% of respondents, respectively, admitted the lack of knowledge about the digital ruble.
Furthermore, 57% of Russians believe that digital currency will outperform ordinary money in the future. At the same time, 12% of them are sure that this is likely to happen in two or three years, while 45% of respondents say this will be in 10-15 years. One in five Russians (22%) are convinced that the digital ruble will never replace ordinary money.
Attitudes to cryptocurrency
Thus, 7% of Russians say that they already have experience in buying and selling cryptocurrency. The Far East and North Caucasus are among the leaders here (17% and 15%, respectively). Whereas only 2% of residents in the Urals have experience of "crypto" transactions. Another 63% of Russians (and the same share of Moscow's residents) want to try buying some cryptocurrencies, as they are constantly growing in price. Besides, only 14% do not want to deal with cryptocurrencies ever.
The survey was conducted on January 14-19 through online interviews. Some 1,000 men and women aged from 18 to 65 were interviewed across the country (the structure reflects the population of cities with over 100,000 people). The margin of error is about 3%.