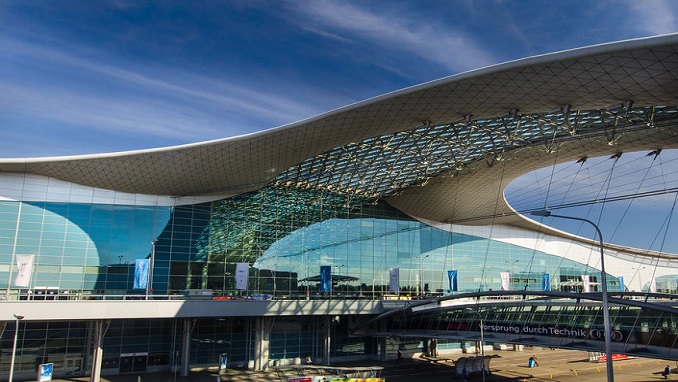 Business channel RBK has broadcast the annual rankings of Russia's top 500 companies, and for the 5th year running, the top five revenue earners remain the same: Gazprom (8.2 trillion rubles), LUKOIL (7.5 trillion), Rosneft (6.9 trillion), Sberbank (3.2 trillion), and RZD, the Russian Railways (2.5 trillion). The top ten also include Rostec, Surgutneftegas, X5 Retail Group and VTB. According to RBK, the top 20 Russian companies account for more than half of total revenue. The top half represent 76%.
While the top 500 earned 85.5 trillion rubles – 18 percent more than in the previous year – some analysts point out that big revenues do not always translate into major contributions to the economy as a whole. Vladimir Bragin, chief analyst at Alfa Capital, cautions against equating indicators for income with those for economics.
"There's income, and there's the economy, and these are two slightly different things," notes Bragin, adding that any responsible calculation of the added value that these companies create needs to incorporate elements such as inflation and costs for the factors of production. "Bluntly speaking," Bragin says, "it's not a fact that the companies with the biggest incomes add the most value to the economy."
One company appearing in the rankings, Sheremetyevo International Airport (SVO), has managed to stay afloat through difficult times thanks to a key factor: investment.
"In the last few years, our passenger volume has grown by an average of 290%," says Alexander Oleynik, SVO's deputy director general. "And in order to support this passenger ceiling, we have occupied ourselves very actively, of course, with investments – and very serious investments."
Construction of a new terminal, inter-terminal passageway, a new fueling station complex and a cargo terminal are among the visible outcomes of SVO's busy investment. "In the last few years alone, we've invested more than 70 billion rubles in this structure," Oleynik said.
The Russian corporate environment may not have changed much in the recent past: 401 private companies feature in the top 500 this time, an increase of 7 over the past year, while the number of state companies has only decreased by 7 – to 81. Moreover, the oil and gas sector still tops Russia's industry rankings, with metals and mining still second, and financial services third.
But change is on the horizon. The fate of Russia's value-added economy looks to be in the hands of those enterprises that can both attract investment and reinvest in their own expansion and improvement. In this sense, SVO may be seen in retrospect as a pioneer of economic growth.