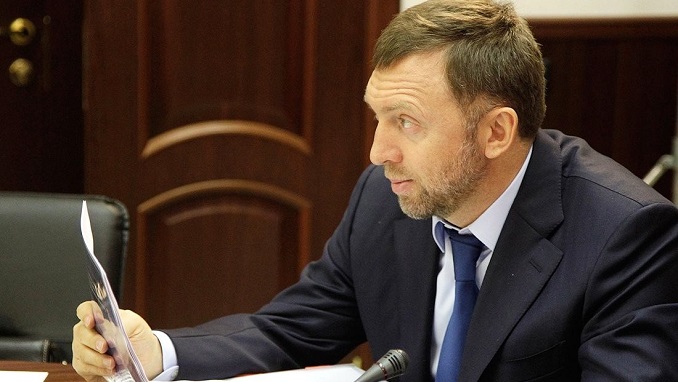 U.S.-sanctioned Russian tycoon Oleg Deripaska will participate in the World Economic Forum in Davos, Switzerland, as the chairman of the Volnoye Delo foundation, the forum's official program published on Tuesday reveals, according to Regnum.ru.
However, Deripaska's participation in panel discussions and sessions has not yet been announced, the news outlet said.
Another U.S.-blacklisted oligarch, Renova Group owner Viktor Vekselberg, will attend the event as President of the Skolkovo Foundation, according to the program.
The list of participants also includes FIDE President Arkady Dvorkovich, the main owner of steelmaker NLMK Vladimir Lisin, the main shareholder of Severstal Alexey Mordashov, USM holding co-owner Alisher Usmanov, and the head of tech giant Yandex, Arkady Volozh.
By tradition, head of Sberbank, German Gref, head of VTB Andrei Kostin, head of Rosnano Anatoly Chubais, and general director of the state-owned Russian Direct Investment Fund (RDIF) Kirill Dmitriev will also be among the forum's guests.
The Russian government will be represented by Economic Development Minister Maxim Oreshkin and Energy Minister Alexander Novak.
In November, the Financial Times reported citing sources that Deripaska, Vekselberg and Kostin will not be invited to the World Economic Forum. According to the sources, the decision was due to concerns related to the U.S. sanctions.
Later, the forum organizers changed their position on the participation of Russian businessmen, and the Russian government said it will send its official delegation to Davos.
This year's forum is scheduled for January 22-25.