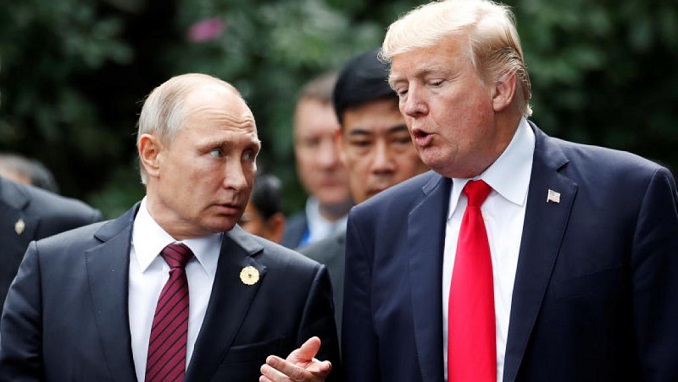 President Donald Trump will deliver his first State of the Union address on Tuesday, amid a probe into his campaign's alleged ties with Russia and his struggling efforts to sell Americans on his leadership abilities, Reuters reports.
He is expected to herald a robust economy and push for bipartisan congressional action on immigration. Considering the strength of the economy, Trump will step before lawmakers Tuesday night in a remarkably weak position. His approval rating has hovered in the 30s for much of his presidency and at the close of 2017, just 3 in 10 Americans said the United States was heading in the right direction, according to polls. Surveys show that two-thirds of Americans said the country was more divided because of Trump.
The speech marks the ceremonial kickoff of Trump's second year in office and is traditionally a president's biggest platform to speak to the nation. Trump, however, has redefined presidential communications with his high-octane, filter-free Twitter account and there's no guarantee that the carefully crafted speech will resonate beyond his next tweet.
Still, White House officials are hopeful the president can use the prime-time address to Congress and millions of Americans watching at home to take credit for a soaring economy.
Though the trajectory of lower unemployment and higher growth began under his predecessor, Trump argues that the tax overhaul he signed into law late last year has boosted business confidence and will lead companies to reinvest in the United States.
Trump will also promote a $1.7 trillion plan to rebuild America's aging roads and other infrastructure, but he is not expected to offer many details.
He will speak at a time when he is being buffeted by a drumbeat of headlines about U.S. Special Counsel Robert Mueller's investigation into whether Trump or his aides colluded with Russia during the 2016 presidential election.
U.S. intelligence agencies have concluded that Russia interfered in the campaign using hacking and propaganda to attempt to tilt the race in Trump's favor. Russia has denied meddling. Trump has denied any collusion with Russia and has called the Mueller's investigation a "witch hunt" and "hoax."