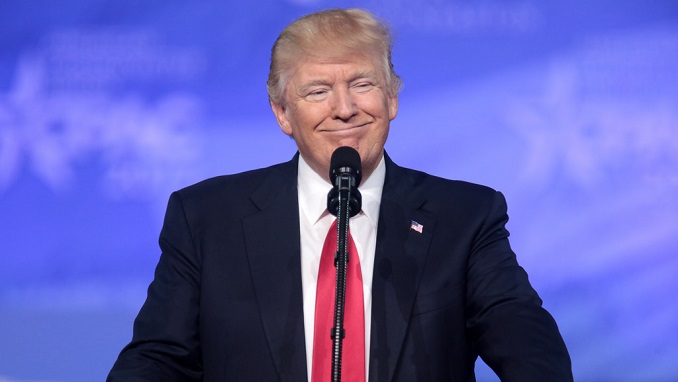 U.S. President Donald Trump has said "trade wars are good", sending shares in both Asia and Europe down on Friday, amid controversy over his decision to impose tariffs on steel and aluminum imports.
Trump tweeted that the U.S. was "losing billions of dollars on trade" and would find a trade war "easy to win," The Guardian reported.
On Thursday he said steel imports would face a 25% tariff and aluminum 10%.
The decision impacts Russia, who is the second country of import for aluminum in the U.S, after Canada. Ottawa already said it would bring forward its own countermeasures, as did the European Union. Mexico, China and Brazil have also said they are considering retaliatory steps. Shares of Asian steel producers such as South Korea's Posco and Nippon Steel fell overnight.
Critics argue that the tariffs would fail to protect American jobs and would ultimately put up prices for consumers.
The Trump administration has also cited national security interests for its action, saying the U.S. needs domestic supply for its tanks and warships. The Department of Defense has recommended targeted steel tariffs and a delay in aluminum duties.
On Friday, Russian President Vladimir Putin' spokesman Dmitry Peskov said Moscow is thoroughly analyzing the situation after Trump's announcement.
"This situation requires intense attention," Peskov said, according to TASS. "We share this concern and carefully analyze the situation which is developing in the trade relations after this statement," he added.
While American steelmakers lost three-quarters of their jobs between 1962 and 2005, a major study by the American Economic Association showed that much of this had been due to improved production technology as output per worker rose fivefold.
"Thus, even if trade protection leads to increased domestic production, increases in employment may be far less than many hope," a report from the highly regarded independent Econofact network said last week.