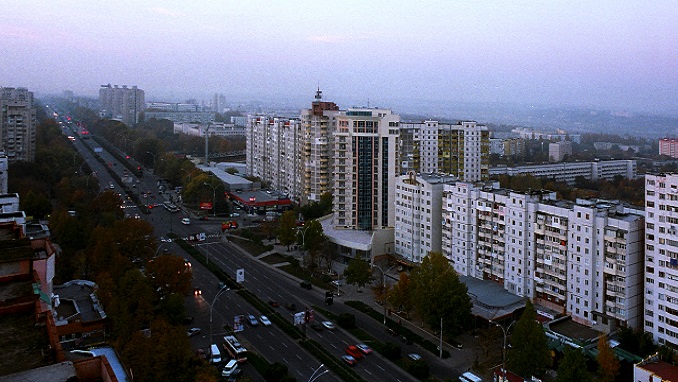 An inter-parliamentary conference entitled "Georgia, Moldova and Ukraine: Eastern Partnership and Current Security Challenges" will be held on Friday in the Moldovan capital Chisinau, Kommersant reported.
The main participants of the conference, presumed to become a regular event, are the three countries' parliamentary speakers. However, other high-ranking representatives will also be attending the summit, among them representatives from the European Parliament, the U.S. Congress and the Atlantic Council research center.
The participants plan to sign a joint declaration on regional security and European integration. Pro-Russian Moldovan President Igor Dodon warned of the threat to the process in December, criticizing the architects of the conference for taking "another anti-Russian step".
According to the report, if the conference actually becomes a regular event, a new format might emerge for discussing cooperation between countries, "all of which accuse Moscow of violating their territorial sovereignty."
A portion of the conference will be devoted to the issues of "propaganda and disinformation" (in January, Moldova banned the broadcast of Russian news programs). The second and third parts will touch upon economic development and energy security. The final part will be dedicated to unresolved territorial conflicts in all three countries.
Although Russia is directly mentioned in the declarations of two out of the four panels in the conference, Moldovan MP Sergey Syrbu told Kommersant that the conference "can in no way be called anti-Russian."
Georgian lawmakers interviewed by the Moscow business daily consider the Chisinau conference to be important both from the perspective of European integration and from the standpoint of opposing Moscow's policy.
"Our states face multi-faceted aggression from Russia, therefore, consultations on uniting efforts are expected, and we welcome them," Giga Bokeria, MP from the European Georgia party and member of the Foreign Relations Committee, told the newspaper.