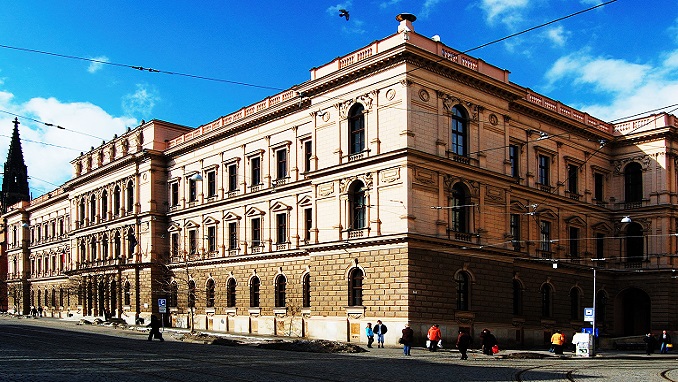 Czech Republic's Constitutional Court suspended the process of extraditing a Russian citizen suspected in hacking attacks, Yevgeniy Nikulin, detained at the request of U.S. special services. The court decision was made after considering the appeal filed by Russian lawyers in February 2018, Izvestya reports.
"Prague can refuse extradition not only to the Americans, but also to Russia. However, the main goal of the defense is to prevent the extradition of the detainee to the United States, where he faces 54 years of imprisonment for cybercrime," Nikulin's lawyer Vladimir Makeev said.
However, on Thursday, Czech Justice Minister Robert Pelikan said the country will decide whether to extradite alleged Russian hacker Yevgeniy Nikulin to the United States or Russia primarily according to the gravity of the crimes concerned.
Nikulin, 30, has been under arrest in Prague since October 2016 based on an international arrest warrant issued by the U.S. Washington suspects him of a hacking attack on the Linkedin and Formspring social networks and the Dropbox file hosting service in 2012-13. Russia accused him of a rather small online theft from 2009.
In a further hint that Nikulin will be extradited to the U.S. after all, Pelikan said he will also take into account which country actively requested extradition and which did so only later, he said Speaking to the Chamber of Deputies on Thursday.
"I will make a decision as soon as I am able to make it because there are various processes for which I have to wait.
Nikulin has been detained in Prague's Pankrác Prison for over a year, pending a decision on extradition, and does not admit his guilt. The Prague City Court ruled in May 2017 that a Russian could be extradited to both Washington and Moscow. The decision to extradite to the U.S. was appealed by Nikulin's defense, but on November 24, 2017, the Supreme Court in Prague refused to satisfy the appeal, leaving the last word for the Czech Justice Minister.
Then Yevgeniy Nikulin's defense appealed to the Constitutional Court of the Czech Republic, pointing out violations of the rights of the Russian citizen during the trial. The highest judicial body took into account the complaint and suspended the extradition process.