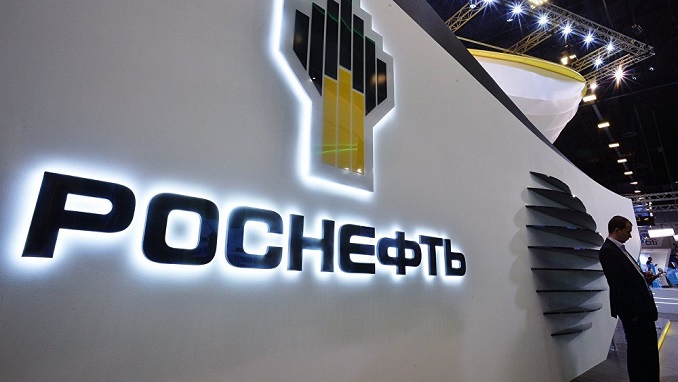 Russian oil major Rosneft risks losing two key foreign partners – U.S.-based ExxonMobil has quit the offshore projects in Russia, and China's CEFC might have lost the support of Beijing's officials, Kommersant reports.
The founder and chairman of CEFC's board of directors Ye Jianming was detained under suspicion of fraud, which calls into question the big 14.2% Rosneft stake purchase deal by CEFC. In turn, ExxonMobil has announced this week that due to difficulties caused by U.S. sanctions, it will withdraw from all joint offshore projects with Rosneft.
In 2019, Rosneft and ExxonMobil were expected to start drilling on the Tuapse Trough in the Russian Black Sea basin. Now Rosneft plans to implement such projects independently, the company said.
However, working without the Western partner is difficult, and this might affect project timetables. Sources in the industry told Kommersant they do not rule out that Rosneft would postpone the terms of the license for the Tuapse Trough. Similarly, ExxonMobil currently tallied up the losses from withdrawing from the Rosneft partnership at $200 million after taxes.
Rosneft's offshore projects with ExxonMobil have been practically frozen since 2014 and the formal departure of the Americans does not change things much. However, the CEFC problem can have consequences that are more serious.
Because of Ye Jianming's detention, the deal for CEFC purchasing the 14.2% stake in Rosneft for $9.1 billion from Qatar's QIA and Switzerland's Glencore remains up in the air.
Kommersant's sources in the industry fear that CEFC may not get the funding. According to the report, not only the fate of Ye Jianming, but also of CEFC itself, which in China was considered being close to the authorities, currently hangs in the balance.