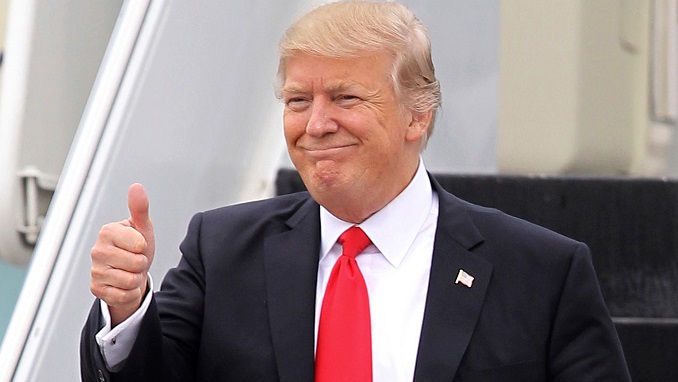 U.S. President Donald Trump's tariffs on steel and aluminum imports are raising costs for equipment and infrastructure throughout U.S. farm country.
In rural Ilinois, where Trump has enjoyed strong support, the tariffs are causing some farmers and agricultural firms to scrap purchases and expansion plans, according to Reuters' interviews with farmers, manufacturers, construction firms, and food shippers.
Lucas Strom, who runs a century-old family farm, canceled an order to buy a new $ 71,000-grain storage bin in March — after the seller raised the price 5% in a day.
The impact of rising steel prices on agriculture illustrates the unintended and unpredictable consequences of aggressive protectionism in a global economy. And the blow comes as farmers fear a more direct hit from retaliatory tariffs threatened by China on crops such as sorghum and soybeans, the most valuable U.S. agricultural export.
Trump imposed tariffs of 25 percent on steel and 10 percent on aluminum in a move mainly aimed at curbing imports from China. He has since temporarily excluded the European Union and six other allies from the duties and given them until May 1 to negotiate permanent exemptions.
A&P Grain Systems in Illinois — the seller of the storage bin Strom wanted to buy with a neighboring farmer — raised its price two days after Trump announced aluminum and steel tariffs on March 1 to protect U.S. producers of the metals. Strom and his neighbor backed out. "Would that price destroy us? No," Strom said. "But these days, you have to be smart about your expenses."
A&P Grain President Dave Altepeter said the steel used in their bins is made in the United States, but domestic steel prices also have soared because of the tariffs.
U.S. steel mills typically adjust their prices once a year, normally in the first quarter, Altepeter said. But this year, those prices have jumped four times, he said.
The price of steel used in A&P's grain bins has jumped about 20 percent since January 1.
"Any time there's any type of negative talk that affects the steel mill, they've raised the price," said Altepeter.
Last year, about 95,000 tons of steel was shipped to the agriculture industry, compared to the 14 million tons for the U.S. auto industry, according to the American Iron and Steel Institute, an industry group.