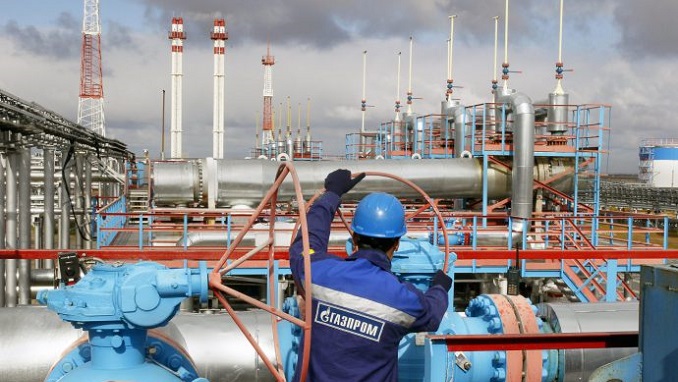 Russian gas giant Gazprom said on Friday it has signed a 5-year gas supply deal with Slovenia, STA news agency reported.
The deal is valid from Jan. 1, 2018 to Jan. 1, 2023, with supply volumes set at 600 million cubic meters of gas per year. Last year, Gazprom shipped 607.2 million cubic meters of gas to Slovenia.
According to the contract, Slovenia will import 600 million cubic meters of Russian gas a year. The value of the deal, projected to contribute about 5 percent of Slovenia's energy needs, was not disclosed.
Bostjan Napast, CEO of Geoplin, said Slovenian economic diplomacy had played a significant role in the completion of the deal, the negotiations for which were completed in late 2017, according to the STA report.
Slovenian foreign minister Karl Erjavec, who was also present at the event, said the negotiations had been technically demanding, but expressed satisfaction with the deal.
"Slovenia and Russia have a good cooperation despite the complexity of international relations," the foreign minister said. The deal is especially important for Slovenia's economy, whose energy demands are increasing, he added.
According to Delo, traders, including national gas company Geoplin, buy most of the gas on stock exchanges, and short-term contracts reach a 60% share. According to the new agreement between Geoplin and Gazprom, gas will cost just over 20 cubic meters. This is slightly more expensive than the supply of gas supply in the market, but other prices on stock exchanges are very fluctuating, in the cold of March 1 this year they reached five times the prices on February 1.
Robert Golob, chairman of the Gen-I Management Board, believes that Geoplin has received a further discount because it is on the market with prices lower than the market. According to him, the new contract with Gazprom could be a result of Gazprom's export policy and not a stock market mapping.