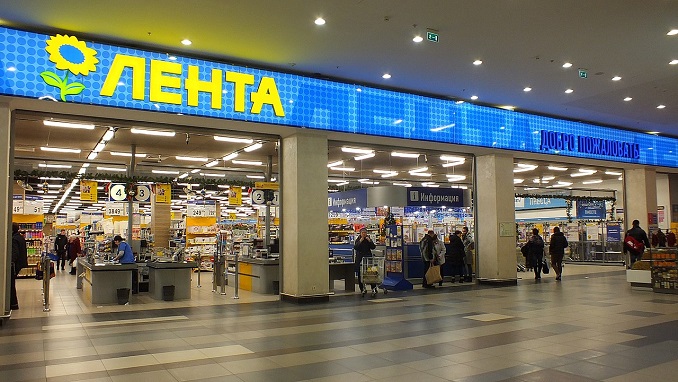 Like-for-like sales growth of Russian retailer Lenta stood at 0.1% for full-year 2019, with both traffic and average basket sales flat for the period, ESM Magazine reported citing a company report.
Like-for-like sales are an adjusted growth metric that only includes revenues generated from organically comparable stores or products with similar characteristics and historical sales periods of operation. 
Total sales at the retailer were up 1.0% for the year to 417.5 billion rubles ($6.669 billion), with its retail business up 4.0%, and its wholesale business down 53.2%.
Lenta opened eight new hypermarkets and three supermarkets in the full-year period, while it also closed three hypermarkets and seven supermarkets.
In the fourth quarter, like-for-like sales were down 3.6% the group said, with total sales down by 1.4%.
The company's CEO Hermann Tinga, says he was "not pleased" with the group's performance, both at the end of the year and for the full year in general. 
"It partly reflected ongoing changes in consumer behavior and competitive environment," he said. "In the context of intensified competition, we saw an inflow of new customers, but at the same time, our consumers visited our stores less frequently and bought fewer items. A low-inflationary environment combined with an increased level of promotional activity in the industry also put pressure on retail business," Tinga said, according to ESM Magazine.
"On top of that, we faced internal challenges as our non-food sales declined, as our offer did not meet consumers' expectations," he added.