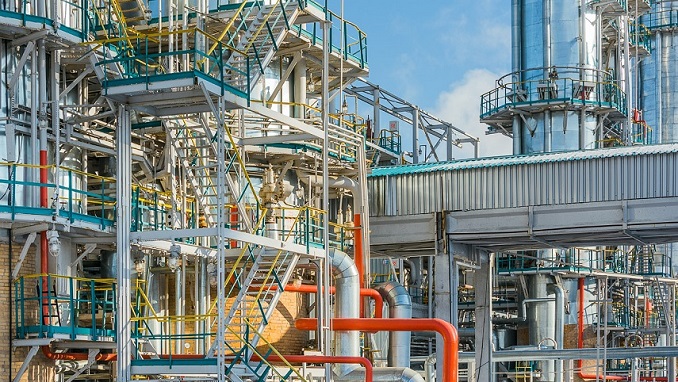 Russian state-controlled energy giant Gazprom had curtailed gas transit to Europe by more than 50% of the planned supplies, Ukrainian officials have said, according to Nezavisimaya Gazeta. 
The newspaper writes that the move stems from excessive gas reserves in European storage facilities, which were stockpiled because of uncertainty in Russia-Ukraine relations. Fuel prices in Europe have dropped significantly after the two countries signed a five-year transit contract late in December. 
Experts point out that declining gas prices in Europe are caused by a market glut and a warm winter in Europe. In January 2020, Gazprom reduced gas supplies to Europe by 25% compared to last January from 17.6 billion to 13.3 billion cubic meters (bcm). Lower figures were last recorded in 2015 when exports fell to 11 billion bcm.
There are several reasons for the drop in the supplies of Russian pipeline gas, the head of brokerage AMarkets' analytical department Artem Deev told the paper. 
"To begin with, in the autumn, European gas storage facilities were filled to capacity (the EU was gearing up for potential interruptions in supplies via the Ukrainian route). Secondly, Europe is experiencing a warm winter, so consumption has fallen at least 20% compared to forecasts. Thirdly, liquefied natural gas (LNG) from Qatar and the United States poured into the European market. Because of that, prices on Russian gas supplies fell more than 30% in the second half of the year compared to the ones at the beginning of the year," the analyst explained.
The European gas market is oversaturated, prices are low and will be even lower, says Stanislav Mitrakhovich, an expert at the National Energy Security Fund. 
"For Gazprom, this is a problem in terms of revenue reduction. However, the situation can turn out to be even more complicated for Gazprom's competitors, because Gazprom can endure the race for survival amid falling prices longer than they can," he pointed out, adding that "given the oversaturation of the EU market, the importance of transit countries, such as Belarus and Poland, is decreasing."