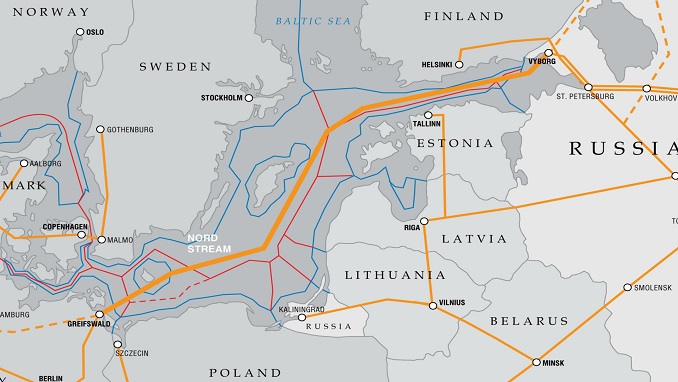 The Nord Stream 2 gas pipeline project will be implemented because the EU needs it as much as Russia, Deputy Prime Minister Arkady Dvorkovich told reporters on the sidelines of the Krasnoyarsk Economic Forum on Friday.
"We expect this project will be implemented. It is a mutually beneficial indeed. The EU needs it as much as we do," the official said, according to Kommersant.
Dvorkovich said new U.S. sanctions will not formally influence on the implementation of this project. "We expect the project will be implemented," he added.
The Nord Stream 2 pipeline is expected to come into service at the end of 2019. The pipeline is set to run from the Russian coast along the Baltic Sea bed to the German shore. Each of the pipeline's two stretches will have a capacity of 27.5 billion cubic meters. The new pipeline will double the capacity of the first stretch and will basically follow its route.
Ukraine, Poland, and the Baltic countries, which will suffer losses if Nord Stream 2 is built, oppose the project, arguing that it will increase Europe's energy dependency on Russia.
Germany and Finland have already agreed to the construction of Nord Stream 2, while approval from Sweden and Denmark is expected. On Friday, Danish Prime Minister Lars Lokke Rasmussen said on Friday that the country cannot prevent the construction of the Nord Stream 2, but it can slow it down. According to him, Denmark can prohibit the laying of pipes off the island of Bornholm, then the route of the "Northern stream-2" will have to be laid through international waters.
Denmark has decided to link the permit for the construction of Nord Stream 2 gas pipeline with Russia's guarantees for the continuation of gas transit to Europe via Ukraine.
"In this regard, the Ukrainian issue is crucial," Rasmussen said in Berlin after the meeting with German Chancellor Angela Merkel.