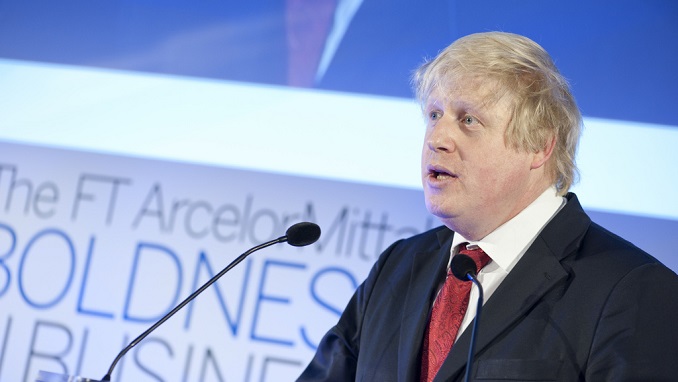 UK Foreign Secretary Boris Johnson says England could pull out of the World Cup if Russia, and fresh sanctions against Moscow will follow if the Kremlin's involvement in the poisoning of former spy Sergei Skripal is proved, The Independent reported.
The foreign secretary described Russia as a "malign and destructive force". He told the House of Commons: "I think we will have to have a serious conversation about our relationship with Russia" and, pointing to further sanctions against Moscow, that Britain would "take whatever measures we deem necessary to protect the lives of the people in this country, our values and our freedoms".
The 2018 tournament is being held from 14 June until 15 July across Russia.
Johnson said it was too early to know what had happened in Salisbury on Sunday, but said MPs would "note the echoes of the death of Alexander Litvinenko".
Sergei Skripal, a Russian MI6 spy, is currently fighting for his life after he collapsed on a bench in a shopping center in Salisbury.
Skripal, 66, who was exchanged in a high-profile "spy swap" in 2010, is in a critical condition after "suspected exposure to an unknown substance.
Boris Johnson said "there is much speculation about the disturbing incident in Salisbury". He acknowledged the "echoes of the death of Alexander Litvinenko in 2006".
"Thinking ahead to the World Cup this July, this summer, I think it would be very difficult to imagine that UK representation at that event could go ahead in the normal way and we would certainly have to consider that."
However, his aide said later that he was not proposing that the England football team should pull out of the World Cup, but simply that no government official should attend.