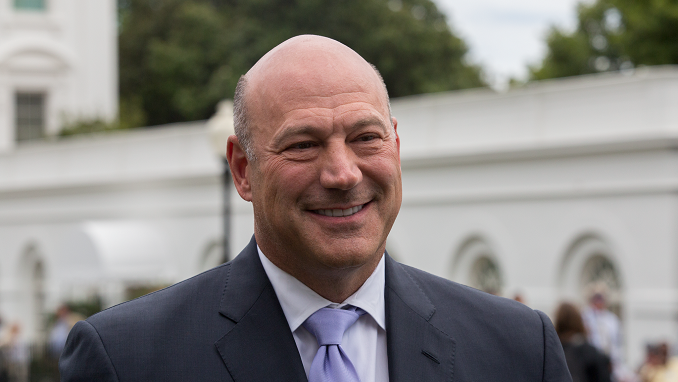 Gary Cohn, the top economic adviser to the U.S. President, resigned on Wednesday over his differences with Trump on his controversial trade policies, in yet another strike to the White House that has seen a series of high-profile departures.
57-year-old Cohn, who is a former Goldman Sachs executive resigned as the White House National Economic Council director, after differences with the decision of Trump to impose a hefty 25 per cent tariff on import of steel and 10 per cent on aluminium, CNN reported.
The White House did not give the reason for Cohn's resignation.
For several weeks, Cohn had been discussing with the President that it was nearing time for him to transition out. His departure date is to be determined but will be a few weeks from now, a White House official said.
"Gary has been my chief economic advisor and did a superb job in driving our agenda, helping to deliver historic tax cuts and reforms and unleashing the American economy once again. He is a rare talent, and I thank him for his dedicated service to the American people," Trump said in a statement issued by the White House. Cohn served as Trump's chief economic advisor since the beginning of the Administration.
During his stay at the White House, he led coordination of Trump's pro-growth domestic and global economic policy agenda, including the passage of historic tax cuts and reforms in December 2017, the official said.
"It has been an honour to serve my country and enact pro-growth economic policies to benefit the American people, in particular the passage of historic tax reform. I am grateful to the President for giving me this opportunity and wish him and the Administration great success in the future," Cohn said in a statement.
Cohn's resignation is the latest in the very long list of high-profile White House departures.
Earlier, former White House chief strategist Steve Bannon, who played a key role in the electoral victory of Trump, left the White House in August following months of turmoil and his penchant for talking to reporters.
Sean Spicer, former White House press secretary resigned in July after Anthony Scaramucci was appointed the White House Communications Director. Michael Flynn, former national security adviser, resigned in February last year amid allegations that he discussed U.S. sanctions against Russia with its envoy before Trump's inauguration.