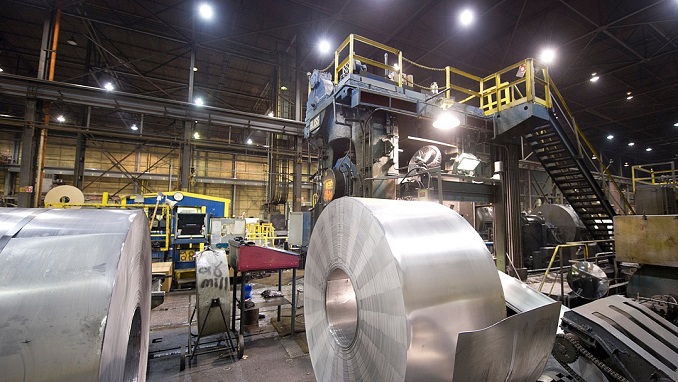 U.S. President Donald Trump pushed forward Thursday with his plan to impose a 25% tax on steel imports and a 10% tax on aluminum imports, sparking outrage and fears of a global trade war.
Against stiff opposition from his own party, Democrats and big business, Trump argues the policy will help American steel and aluminum producers compete with global providers. But many others, including U.S. allies in the European Union, argue the tariffs defy the ideals of free trade and will force tariffs on goods exported from the U.S.
The move is unlikely to cause a dramatic rise in the cost of everyday items, analysts say. Companies have to decide whether to pass those costs on to consumers, and the increase may be negligible enough that the average consumer won't notice it. But concerns about what Trump may have triggered has economists worried.
The tariffs, however, are likely to lead to serious blowback from U.S. allies. The European Union was quick to promise a tariff on blue jeans, bourbon and Harley Davidson motorcycles to target singularly American products. Japan also promised to respond, saying the tariffs would have a "big impact" on the economic relationship between the two countries.
The U.S. imports about four times as much steel as it exports, and is the largest importer in the world. That means U.S. steel or aluminum companies can't immediately provide cheaper steel to U.S. companies that rely on foreign metals, which will suddenly be more expensive.
Whatever the impact of the tariffs, Trump's move is not necessarily good news for U.S. workers in the steel and aluminum industries, despite his intention to protect the American workforce.
According to a study from the Trade Partnership, a consulting firm focused on trade policy, the tariffs could result in five jobs lost for every one job gained. That's because the vast majority of jobs in the U.S. steel and aluminum sectors are not related to smelting metal. They're in "downstream" jobs, like car factories, that rely on imported steel.
Early reactions from the industries seem to confirm this. Bob Miller, president of NLMK Pennsylvania, a steel company, says the president's move could jeopardize 750 jobs at NLMK's steel mill and its Sharon Coating operation.
Sharon Coating is considered a downstream business, where a company takes an item from another business and turns it into a product it can sell. It gets steel coils produced at the Farrell steelmaker from slabs bought from Russia. Russian steel will now be 25% more expensive.
Talk by the administration of sparing certain countries from the tariffs won't help NLMK, Miller said.
"We can't buy the amount of slabs we need out of Canada and Mexico,'' he told the Tribune-Democrat.