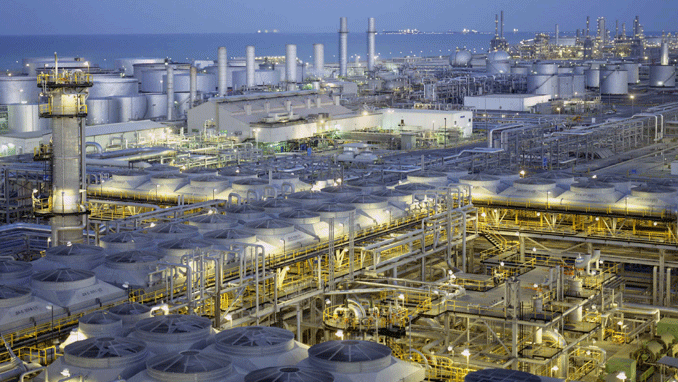 A sharp increase in U.S. oil production is raising questions about the share of OPEC and non-OPEC countries in the global oil market after they decreased their production, a new report by the International Energy Agency (IEA) has revealed.
The 24 OPEC and non-OPEC countries, headed by the biggest producers Saudi Arabia and Russia, had decided to cut down production by 1.8 million barrels per day until the end of 2018 due to a surplus in oil supply.
According to the IEA, the rapid rise of U.S. shale oil and increased production in Brazil and Canada will be able to accommodate growing demand for oil by 2020. The United States under the leadership of George Bush and Barack Obama expedited the process of transforming the country from being the largest oil importer into an important and independent producer.
When Trump was elected president, he ordered issuing licenses and removing obstacles that hindered exploring and producing more shale oil. The United States is now exporting not only gas but also oil.
This situation may compel OPEC members and non-OPEC states to extend the reduction in oil production to beyond 2018. Current OPEC president Suhail Al-Mazroui said in Houston that the group has not ruled out if it is going to continue implementing this policy even after 2018.
Ever since the IEA published its report on U.S. oil production, the price of Brent crude has dropped to below $64 after having reached $71 in January. There is no doubt that a drop in oil prices is not something all OPEC countries and most of the other non-OPEC countries want to see.
A number of Russian companies are worried that U.S. oil is taking away their share of the market, and they may not want to continue to reduce their share of oil in the market after 2018 in favor of the U.S.
"It is premature to predict what the 24 OPEC and non-OPEC countries will decide during their June meeting in Vienna on the sidelines of the OPEC conference because it will have a bearing on the evolution of the price of oil, which can rise and drop for reasons other than market fundamentals, like geopolitical factors or even investor speculation," analyst Randa Takieddine says in an op-ed published by Al-Arabiya.
"Generally, the U.S. growth factor can pose a challenge for major producers, including Russia and Saudi Arabia. For years, Saudi Arabia has increased its oil exports to countries in the east – such as to China, India, and Japan.
In order to save its oil for export, Saudi Aramco and Russia's Novatek have signed a memorandum of understanding for future investment in an LNG plant. This will enable Saudi Arabia to acquire Russian natural gas to supply electricity. Saudi Arabia wants to preserve its market share and cultivates policies in this regard.