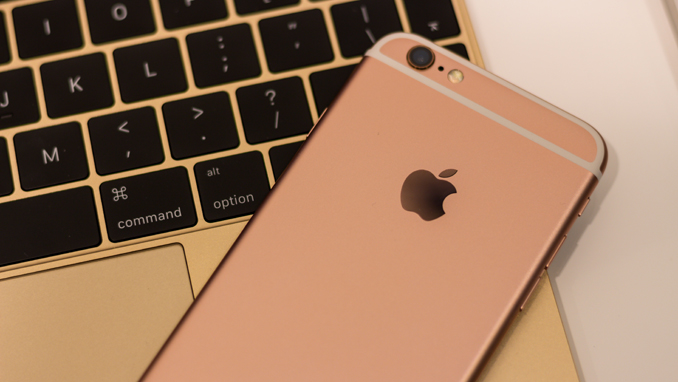 U.S. tech giant Apple has complied with Russian demands to show the annexed Crimean Peninsula as part of Russian territory on its apps, sparking angry reactions from Ukraine, Forbes reports.
Location-based applications by Apple began displaying the Crimea Peninsula, which Russia annexed in 2014 drawing international condemnation, as part of the country. Not surprisingly, the move was met with furious reactions from Ukrainian officials.
"IPhones are great products. Seriously, though, @Apple, please, please, stick to high-tech and entertainment. Global politics is not your strong side. #CrimeaIsUkraine," tweeted the Ukrainian foreign minister, Vadym Prystaiko.
Hours later, the Ukrainian embassy in Washington joined him in criticizing the tech giant.
"We guess Ukrainians not giving any thanks to @Apple this #Thanksgiving! So let's all remind Apple that #CrimeaIsUkraine and it is under Russian occupation – not its sovereignty," it said.
Apple had been in talks with Russia for several months over what the State Duma described as "inaccuracies" in the way Crimea was labelled. The tech giant originally suggested it could show Crimea as undefined territory – part of neither Russia nor Ukraine.
But Vasily Piskaryov, chairman of the Duma security and anti-corruption committee, said Apple had complied with the Russian constitution. He said representatives of the company were reminded that labelling Crimea as part of Ukrainian territory was a criminal offence under Russian law, according to Interfax news agency.
"There is no going back," Piskaryov said. "Today, with Apple, the situation is closed – we have received everything we wanted."
Apple has not yet commented on the decision.
The State Duma, Russia's lower house of parliament, said in a statement on Wednesday that it had met with Apple's Russia representative Daria Ermolina, whom it said had confirmed what Russia described as "inaccuracies" that had finally been "eliminated".
Reporters tested several iPhones in Moscow and concluded the change appears to affect devices set up to use the Russian edition of Apple's App Store. When viewing Apple Maps and Apple Weather from outside Russia, including Kyiv, those cities and Crimea don't show as being a part of any country. In those apps, which come preinstalled on all Apple iPhones, other global cities are typically listed with an associated country and state or region.
This isn't the first time Apple has made changes to its business following pressure from Russia. Earlier this year, Apple confirmed that it was storing some user data in Russia to comply with a local law that took effect in 2015, according to a Bloomberg report that cited a Russian government filing.