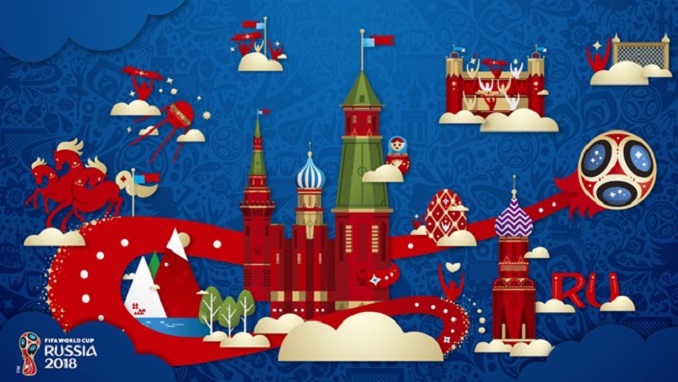 Тhe Russian Ministry of Industry and Trade plans to extend a duty-free system to all Russian cities after a pilot project in several Russian urban centers hosting the 2018 FIFA World Cup, Industry and Trade Minister Denis Manturov said on Wednesday.
"After testing the pilot duty-free project, we plan to extend it to the whole country starting from 2019," he said according to Gazeta.
The duty-free system was launched in Russia in January 2018, but the electronic document circulation between retailers, the system operator, the Federal Customs Service, the Federal Tax Service and the buyer will not start until October 2018.
The 2018 FIFA World Cup will be held in Russia from June 14 to July 15 in 11 cities. The question whether there will be enough time to create a domestic operator of the system remains open.
At the end of March, Head of the Finance Ministry's tax department Alexey Sazanov told TASS news agency that the duty-free system at the airports of the cities hosting the 2018 FIFA World Cup will be launched by early June. It is planned that the Russian operator will work together with two foreign companies – Global Blue and Premier Tax Free.
Since April 10, the tax-free system was operating in Moscow, St. Petersburg and Sochi. In the second stage of the pilot project, eight other World Cup host-cities joined: Volgograd, Saransk, Rostov-on-Don, Kaliningrad, Kazan, Samara, Nizhny Novgorod, and Yekaterinburg.
Foreign citizens not originating from member-countries of the Eurasian Economic Union will be able to return the standard VAT rate of 18% of the purchase price. The system is applied to various goods (excluding excisable goods) purchased within one day for an amount not less than 10,000 rubles ($161) including tax.
To receive compensation, goods must be exported through special checkpoints. At the moment, one station in the Kaliningrad region, three airports in Moscow and one in St. Petersburg, Sochi and Vladivostok, as well as one maritime checkpoint in Vladivostok, are operating, the authorities said.