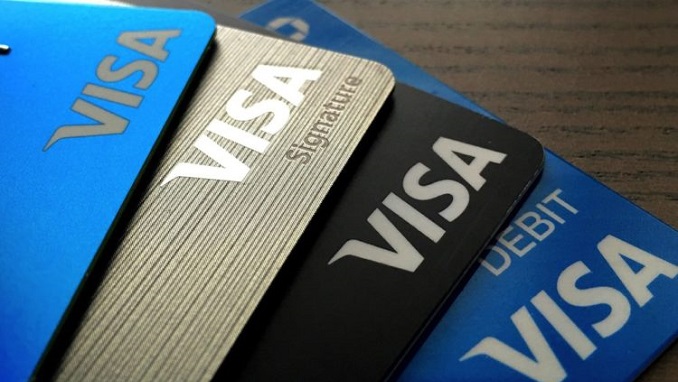 Non-cash payments at stadiums during the upcoming soccer World Cup in Russia will be available only with Visa payment system cards, Kommersant business daily reports.
The holders of other payment systems will have to pay cash at the stadiums, fan zones and all official venues, the report, titled "Visa scored a goal against its competition" says.
The American multinational financial services giant received these advantages traditionally as a global sponsor of FIFA, soccer's world governing body, and the event itself. Similar rules were introduced during the Olympic Games.
Fans that come to the stadiums with cards other than Visa and without cash will be able to immediately get a pre-paid Visa card from Alfa Bank and transfer money using their bank's mobile app, said Alexei Golenischev, Director for E-Business Monitoring at Alfa Bank.
The bank has exclusive rights on acquiring (processing credit or debit card payments) in ATM machines, and Russia's top lender Sberbank has similar acquiring rights at points of sale, he said.
According to Andrey Kashevarov, the head of the Committee on FIFA Property Rights Protection, during major sports events, deals on providing services are signed only with official sponsors and that's why there will be only one payment system at stadiums.
Russia, like other countries hosting competitions, will ensure compliance with international commitments to FIFA, the Central Bank's press service told Kommersant.
However, lawyers note that there is a legal impasse since Russia's law stipulates that outlets with trade transactions of more than $644,000 must accept Mir payment system cards established by the Russian Central Bank. However, the report says that Russia's national payment system is not planning to rival Visa at the World Cup.