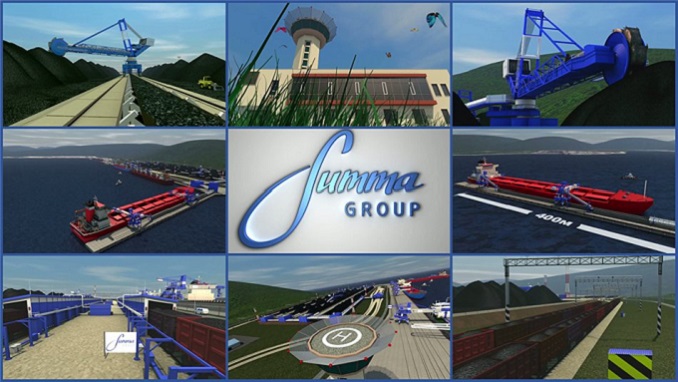 Shares in Russian transport companies that are part-owned by Summa Group fell on Monday after its billionaire owner Ziyavudin Magomedov was detained on embezzlement charges, Bloomberg reported.
The arrest of one of Russia's best-connected billionaires also fueled speculation it could be the harbinger of a shake-up in the cabinet this spring.
Tycoon Ziyavudin Magomedov was arrested Saturday along with his brother Magomed and jailed as he prepared to fly to the U.S. In court, he denied the charges but was ordered held without bail for two months.
According to RBC, Ziyavudin and Magomed Magomedov are placed in the Lefortovo prison, held in solitary confinement cells. RBC cites executive secretary of the Public Monitoring Commission of Moscow Ivan Melnikov.
Transportation group Fesco was hardest hit, its stock plunging 19.18 percent after Russian authorities arrested Magomedov and his brother on Saturday on charges of embezzling more than $35 million. It was one of the highest-profile prosecutions of a Russian tycoon in years. Summa Group and U.S. private equity fund TPG own 49.9 percent of Fesco shares.
Transcontainer, meanwhile, is 25 percent owned by Fesco and analysts said Magomedov's detention could give Russian businessman Roman Abramovich, a co-owner of Transcontainer, an opportunity to increase his stake in the company.
Summa also owns smaller stakes in Novorossiysk Commercial Sea Port Group (NCSP), which was down around 1 percent, and Russia's largest freight container operator Transcontainer which dropped 0.61 percent.
Political analysts said his jailing could mean problems for top officials thought to be close to him, in particular Prime Minister Dmitry Medvedev, who faces reappointment with the start of a new presidential term in May.
"The main immediate problem is the fight over the formation of the new government," said Igor Bunin, head of the Center for Political Technologies, a Moscow political consultancy. "Until the Magomedovs' detention, the most likely scenario was that Medvedev would retain the premier's post. Chances of that now are falling steadily."