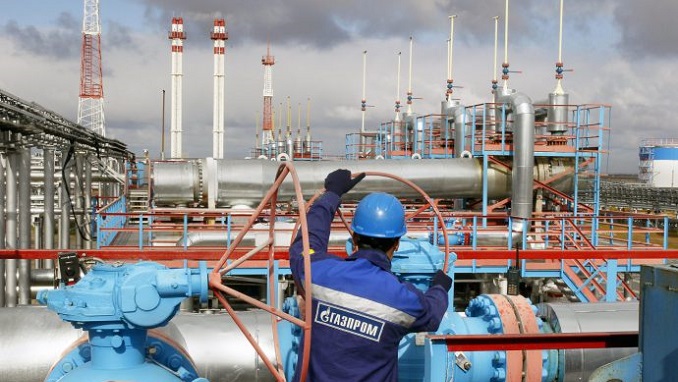 The idea of building a gas pipeline in Serbia has been revived by Russia, and the project would enable Gazprom to step up its gas supplies to Europe, bypassing Ukraine, Reuters reported.
The Serbian pipeline will be linked by two interconnectors to Bulgaria and Hungary and will ship Russian gas from the TurkStream pipeline, currently being built.
The Vienna-based Energy Community Secretariat, which transposes EU energy standards to aspiring member states, criticised the project saying the true aim was to bring Russian gas from TurkStream to the Baumgarten hub near Vienna, not to diversify gas supplies to Serbia.
A southern arm to Russian pipelines, including a stretch through Serbia, has long been planned, with a previous project, South Stream, canceled by Russia in 2014 in the wake of the Ukraine conflict and European Union sanctions.
Serbia, which had given Russia's Gazprom Neft majority stake in its oil company in exchange for its inclusion in the South Stream project, imports more than 90 percent of its annual gas needs from Russia via Ukraine.
The EU candidate country, together with its traditional ally Russia is looking now for ways to secure gas supplies bypassing Ukraine. For that purpose, Gazprom and Serbian gas company Srbijagas registered the Gastrans company in January to replace South Stream Serbia.
Gastrans, in which Gazprom holds a 51 percent stake and Srbijagas the remainder, this week invited parties interested in using the pipeline, to submit non-binding capacity reservation bids by April 15.
After dropping South Stream, Russia has sought alternatives to bypass Ukraine. Among them was TurkStream, designed to ship more supplies to Turkey, and more significantly for Moscow, to extend across Turkey to southern Europe's borders, opening up a new transit route for Russian gas.
The EU halted the South Stream project saying the owner of the pipeline and gas supplier need to be separated. But analysts said it wanted to prevent Russia from shipping gas to Europe bypassing Ukraine, downgrading its geopolitical significance.