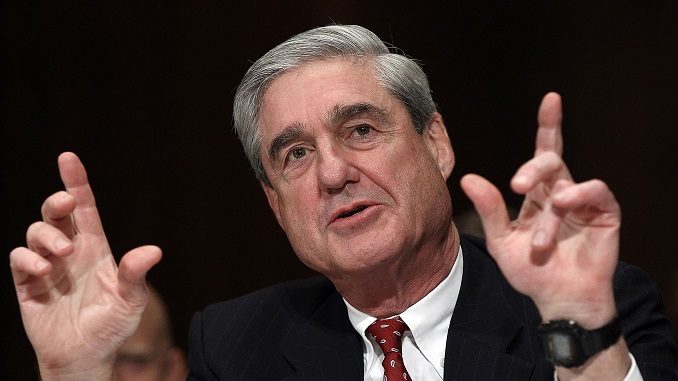 A federal jury in the United States has charged 13 Russian nationals and three Russian companies as part of an investigation into alleged interference in the country's 2016 presidential elections, Bloomberg reported. The charges by the office of Special Counsel Robert Mueller described a conspiracy to sway public opinion and promote the campaign of Republican Donald Trump, against his Democratic rival Hillary Clinton.
"The indictment alleges that the Russian conspirators want to promote discord in the United States and undermine public confidence in democracy," Deputy Attorney General Rod J. Rosenstein said in a statement to reporters on Friday.
According to the indictment, the accused involved posed as Americans online, posted adverts against presidential Clinton and organized pro-Trump political rallies within the U.S.
Interference first began in 2014, according to the indictment, the year before Trump announced his candidacy for the presidency, which he eventually won.
"From in or around 2014 to the present, Defendants knowingly and intentionally conspired with each other (and with other persons known and unknown to the Grand Jury) to defraud the United States by impairing, obstructing and defeating the lawful functions of government," the indictment said.
The Russians specifically intended to interfere with U.S. political and electoral processes, including the presidential election of 2016, it added.
In a Twitter post on Friday, Trump defended his campaign, saying it "did nothing wrong". "Russia started their anti-U.S. campaign in 2014, long before I announced that I would run for President. The results of the election were not impacted," he said.
Maria Zakharova, spokesperson for Russia's foreign ministry, called the charges "absurd".
"Thirteen people carried out interference in the U.S. elections? Thirteen against the billion-dollar budgets of the special forces? Against the espionage and counter-espionage, against the newest developments and technologies? … Absurd? Yes. But this is the modern American political reality," she wrote on Facebook.
The indictment comes after a California man pleaded guilty to identity fraud as part of Robert Mueller's probe – Richard Pinedo ran an online service called Auction Essistance, through which he bought and sold bank account numbers that would help users circumvent security measures of digital payment companies.
Pinedo transferred, possessed and used the identities of other people in connection with unlawful activity, according to a statement of the offense. He pleaded guilty on February 12, according to court documents.
Pinedo faces up to 15 years in prison and a $250,000 fine, according to the plea agreement. It said he has no criminal history and that he agrees to cooperate with Mueller's office.