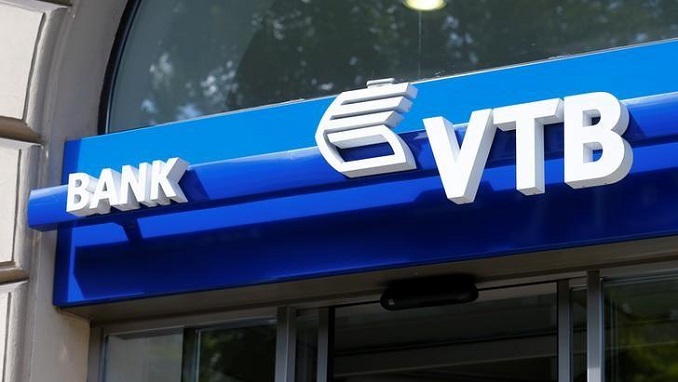 German lender Deutsche Bank scrambled to unload a $600 million loan to Russian state-owned bank VTB in late 2016 in order to minimize its financial ties to Russia, which had been accused of meddling in the U.S. election, The Wall Street Journal reported.
Congressional investigators said they expect the House Financial Services Committee to examine Deutsche Bank AG's efforts after the 2016 election to shed a loan it made to VTB Group, a large Russian state-owned bank.
According to the report, the German investment bank, which counted Donald Trump as a long-time client, was able to sell $300 million of the loan to Russia's Alfa Bank in December 2016, but that it was unable to sell the remainder. VTB reportedly paid back the last $300 million of the loan in August 2017.
Separately, the New York Times reported Saturday that Deutsche Bank declined to loan Trump money in 2016, fearing he wouldn't pay and that it would have to go after his assets as president in the event he was elected.
Deutsche Bank AG, seeking to slash its exposure to Russia in late 2016, shed a $600 million loan it had outstanding to VTB Group, a large Russian state-owned bank, according to documents and people familiar with the funding. The German lender sold $300 million of the loan to another Russian financial.
VTB said that was a standard loan, but the Congress has decided to look closely into this story, given Donald Trump's long-term relationship with Deutsche Bank. At the same time, the latter in 2016 refused to issue a loan to a company that owns the President's real estate in Florida. The German bank then explained the denial by saying that Trump National Doral had failed to provide sufficient explanations of the ultimate purpose of the loan. However, previously, Deutsche Bank had been lending money to Trump's companies for almost 20 years, due to which the future president invested in expensive projects in Washington, New York, Chicago, and Florida.