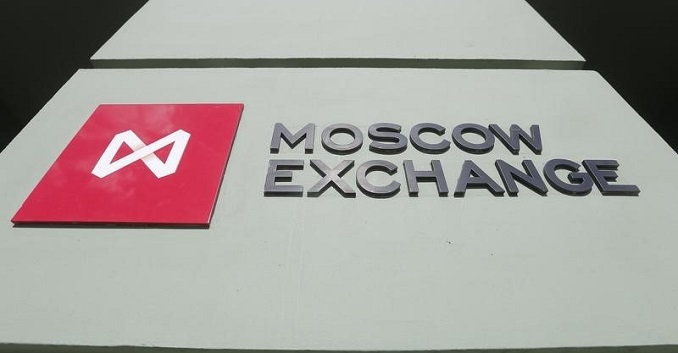 The Moscow Stock Exchange continues to perform well despite sanctions on its most important companies, with the MOEX Russia index climbing over 100% in rubles in the last five years and reaching a record high on Tuesday, Reuters reported.
The index rose 0.5% to a new record high of 2,599.58 during morning trade on Tuesday, with energy and financials stocks among the best performers, amid a strong ruble and as oil prices hit 2019 record highs. MOEX sold off slightly when the market closed. The previous intraday record was set on April 10 when the MOEX reached 2591.69 points.
The dollar-denominated RTS index was up 0.3 percent to 1,279.9 points.
A jump in oil prices and local month-end taxes that boost demand for the ruble led the Russian currency to its highest level against the euro since last April on Monday.
"It's actually amazing how well Russia has done given sanctions and sentiment," Chris Gaffney, president of world markets at TIAA Bank, told Forbes.
"It makes you wonder what would happen if Russia had sanctions reprieve. I think the market would grow like a monster. And if you consider Trump possibly starting a trade war with Europe, then Europe may be the first to lift its sanctions on Russia in retaliation," Gaffney says, thinking out loud on the possibilities for Russian securities should investor sentiment improve.
Sanctions have largely served to shut Russia's leading banks out of the bond market, making it impossible for them to capture low-interest rate loans in euros and dollars. For oil and gas firms, the sanctions mainly ban U.S. companies from working with the likes of Gazprom and Rosneft, Russia's biggest oil company, on certain projects.
Most of those sanctions target the selling of goods and joint ventures related to offshore drilling operations, or new technologies that would help Russia with horizontal drilling techniques.