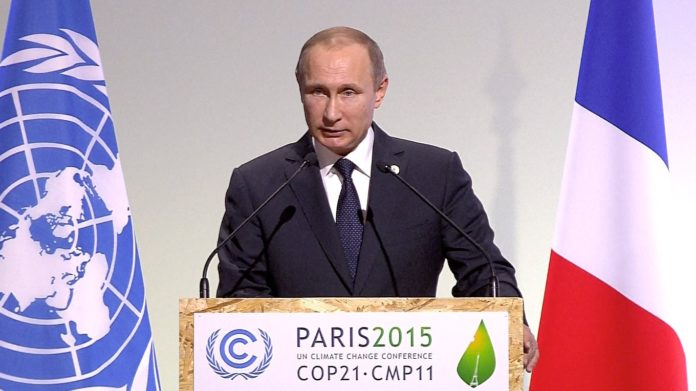 Russian Deputy Prime Minister Alexei Gordeyev said on Tuesday his country plans to ratify the Paris climate agreement by the end of this year, TASS news agency reports.
"Russia welcomes the signing of the Paris Climate Agreement and considers it to be a reliable international legal framework for long-term climate management. We are currently preparing the ratification of the document in accordance with our internal legislative procedures. We plan to complete this work and ratify the Paris Agreement by the end of 2019," Gordeyev said following talks with German Economic Cooperation and Development Minister Gerd Muller.
Gordeyev added that Russia aimed to reduce greenhouse gas emissions by 25 percent by 2020 compared to the 1990 level.
Germany's representatives at the meeting, in turn, suggested continuing bilateral cooperation not only at the political level but the level of expert, scientific and business communities. They invited Russia to create a joint working group to that end and entrust it with searching for solutions to global challenges, including the fight against hunger, environmental protection and the preservation of biodiversity worldwide.
The Paris Agreement, created within the UN Framework Convention on Climate Change, was signed in 2016. It deals with greenhouse-gas-emissions mitigation, adaptation, and finance. The deal aims to keep the increase in average global temperature at below 2 degrees Celsius (3.6 degrees Fahrenheit) above preindustrial levels by means of reducing greenhouse gas emissions. It has been ratified by 185 of the 197 parties to the accord.