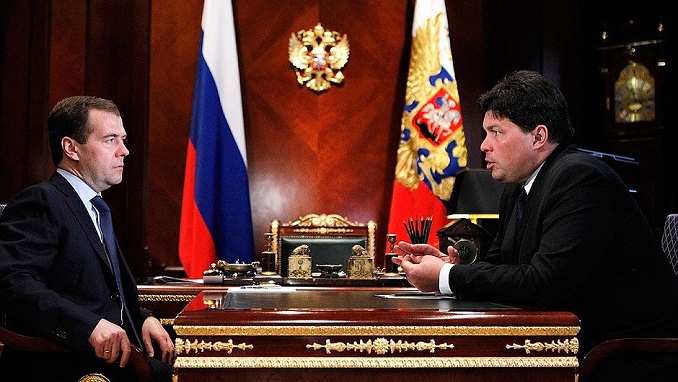 The vice president of Russian oil pipeline company Transneft has said that pragmatism and business interests win overheated political rhetoric in Russian-U.S. relations, TASS news agency reports.
Mikhail Margelov told journalists on Monday on the sidelines of the annual international Fort Ross Dialogue forum in San Francisco, which includes companies supporting the Fort Ross Dialogue – Transneft, Chevron and Sovcomflot.
"In the current situation, and this was discussed at the forum today, all three companies show that pragmatism wins, and business interests defeat political rhetoric. What we show together with Chevron, with Exxon Mobil, with Shell, in managing and operating the Caspian Pipeline Consortium that delivers Kazakhstani oil to the port of Novorossiysk, represents, in my opinion, a good example of how a positive economic agenda makes the two groups of officials communicate," Margelov said.
The annual Fort Ross Dialogue international forum opens on Monday in San Francisco, California, with Russian and U.S. politicians, experts as well as business representatives of both countries attending the event.
The international conference is traditionally held in California in October at the historical settlement in California, Fort Ross, named after Russian pioneers in the United States.
"The fact that the Russian Ambassador to the U.S. is here today, as well as the Governor of California and Russia's Novgorod Region Governor, together with members of the Russian State Duma, shows us that even in the uneasy conditions that Russian-U.S. relations have found themselves in now, common sense wins and always finds a way," Margelov noted.
Talking about promising projects, Margelov said: "I think Novgorod Governor Andrey Nikitin made an interesting report today. The Novgorod Region is becoming a 'digital Mecca' of the Russian Federation. Of course, cooperation between this region and the Silicon Valley would be very promising," Transneft's VP added.