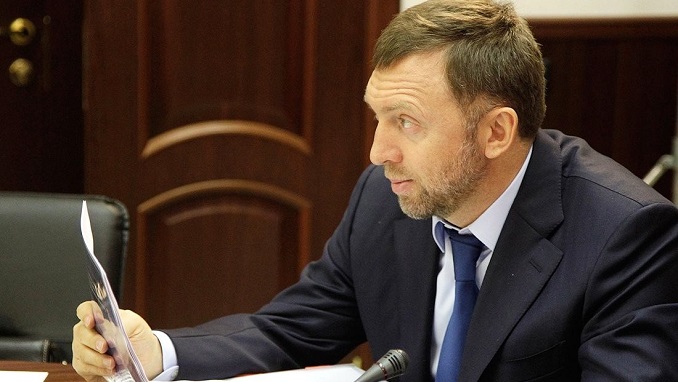 The Trump administration announced a fresh batch of sanctions on Russian oligarchs, businesses, and government officials, as well as President Vladimir Putin's son-in-law Kirill Shamalov, Bloomberg reported.
The sanctions, announced on Friday, target 38 individuals and businesses and cite Russia's "malign activities around the globe" as the impetus behind the action.
"The Russian government operates for the disproportionate benefit of oligarchs and government elites," U.S. Treasury Secretary Steven Mnuchin said in a statement Friday. "The Russian government engages in a range of malign activity around the globe, including continuing to occupy Crimea and instigate violence in eastern Ukraine, supplying the Assad regime with material and weaponry as they bomb their own civilians, attempting to subvert Western democracies and malicious cyber activities."
Among the most prominent Russian tycoons identified Friday is metals magnate Oleg Deripaska, the billionaire founder and majority shareholder of En+ Group. Deripaska, 50, made headlines last year due to his links to Trump's former campaign manager, Paul Manafort. The tycoon has had difficulties in the past in getting a U.S. visa.
The Russian embassy in Washington has lashed out at the new sanctions, saying it was another blow to bilateral relations. It added that Washington's move would further complicate efforts to restore U.S.-Russia relations by targeting lawmaker Kosachev, who chairs the Foreign Affairs Committee of Russia's Federation Council.
The foreign ministry in Moscow promised a tough response to the latest sanctions.
"We will not let the current attack, or any new anti-Russian attack, go without a tough response," Russia's foreign ministry said in a statement.
Following the news of the sanctions, Russian Industry and Trade Minister Denis Manturov announced Russian state companies newly sanctioned by the U.S. will receive government assistance.