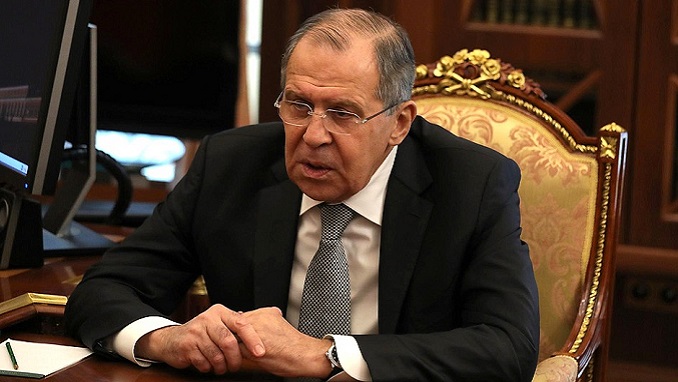 The United States has warned governments around the world that they could face sanctions over any "significant transactions" they make with Russia's military, senior U.S. officials have said, according to Reuters.
The warnings officials disclosed on Wednesday to reporters in Washington follow the U.S. State Department's claim this week that the threat of U.S. sanctions on Russia's defense industry has already cost Moscow some $3 billion in lost military sales.
The senior U.S. officials, who spoke on condition of anonymity, said a couple of "big countries" were reconsidering defense purchases from Russia as a result of the global warning sent out by U.S. President Donald Trump's administration following its publication of a list of Russian defense and intelligence agencies and companies targeted by U.S. sanctions.
The officials confirmed that Turkey, which is negotiating the purchase of S-400 missile defense systems from Russia, is one of the countries that received the warning. Turkey has said it is also looking at alternative systems to purchase from NATO allies.
Kremlin officials and top Russian diplomats slammed U.S. sanctions against Russian arms deals Wednesday, saying they were favoring U.S. defense contractors over Russian industry and represented an act of political bullying.
"All American ambassadors in all countries of the world without exception have strict instructions: to go and demand every day that certain states do not cooperate with Russia," Russian Foreign Minister Sergey Lavrov said.
"That's because the U.S. slapped sanctions on Russia. I think it's enough to just hear this fact to understand on what principles the Americans build their relations with foreign countries."
He said Russia was "trying to hedge risks related to instances of unfair competition on the part of the United States in the market of military-technical cooperation."
The briefing for Washington journalists by senior administration officials was part of a push to show that Trump has been tough on Russia, countering what they said were news reports portraying him as soft on Russia.
The officials said the administration recently set up a "task force" to address potential Russian meddling in the upcoming congressional elections in November. They said more sanctions could also be expected soon over Russian election meddling and cyberattacks.