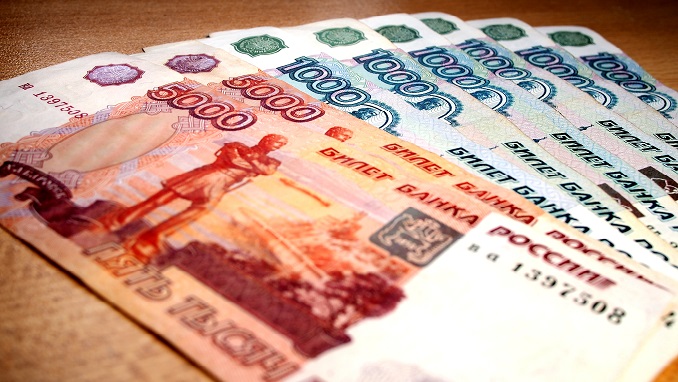 At the end of one of the best years in the ruble's history, in which the Russian currency gained more than 10%, daily newspaper Izvestia asked local analysts if the ruble will be able to maintain its position in 2020.
"The situation is likely to be positive for the ruble in the first six months of the year," says Natalia Orlova, chief economist at Alfa-Bank. "The markets will react to improving dialogue between Russia, Ukraine and Western countries," she explains, adding that "in the second half of the year, the focus will be on the U.S. presidential election."
"Russian market participants currently expect that Donald Trump will be re-elected for a second term. However, if some threats emerge within this scenario, the rate will go back again, hovering between 65 and 70 rubles per dollar," Orlova noted.
Although the passing year was quite good for the Russian currency, global financial and commodity markets may face a rise in volatility in 2020 amid complicated trade relations between Washington and Beijing, along with the kickoff of the U.S. presidential race. It will become a factor of instability for the ruble, which will range between 60 and 67 rubles per dollar, Finam Group analyst Sergey Drozdov pointed out.
"My forecast is clear: the ruble will strengthen slowly but somewhat steadily in the first half of 2020 and will carry on moving calmly in the second half of the year," TeleTrade chief analyst Pyotr Pushkarev told Izvestia.
"The trade conflict between the U.S. and China has waned, while their talks on a deal will linger on for months. It will provide overall support to the euphemistically termed risk-based investment, which is how the financial world sees investment in developing economies. As of now, Russia is one of the most attractive targets for investment," the expert noted.